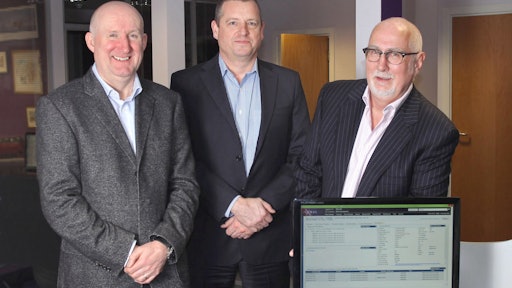 Paragon Software Systems, Inc., a provider of vehicle routing and scheduling optimization solutions, has completed the acquisition of a majority shareholding in Axida, a company that has been a business partner of Paragon for many years, jointly developing integrated software solutions for managing and optimizing home delivery services. The acquisition ensures the continued investment in and development of the combined portfolio of home delivery products, which is key to the group's future growth in the expanding home delivery sector. This includes Paragon HDS, which is a Paragon-Axida product integrating multi-channel order management with continuous route optimization.
Axida and Paragon already have a joint home delivery product in Paragon HDS, and Paragon is also integrated with Axida's full HDi product. The two companies have a number of joint clients, including Argos, Dreams, Wickes, Wincanton, Indesit and IKEA.
"Overall this represents a very exciting opportunity for both Axida and Paragon, and will enable us to really build our presence in the fast growing home delivery sector," said William Salter, CEO and President of Paragon Software Systems. "The deal also affords us the opportunity to sell Axida's new proof-of-delivery software product, called fleXipod, to our large client base."
"We have worked in partnership with Paragon for many years, and the combining of our expertise and resources makes perfect sense," said Axida's Wayne Holgate. "There will be significant benefits to our respective customers as there will now be a single supplier for their systems. With future developments, implementation and support being coordinated under one company, it will help consolidate our lead in the home delivery market."
Established in 1995 and based in Hull in the U.K., Axida was jointly owned by Wayne Holgate and Len Robinson. This share purchase coincides with Robinson's retirement. Holgate will retain a large part of his existing shareholding and is fully committed to working with Paragon and continuing to head up the Axida business.
Effective immediately, Axida will now be known as "Axida – a Paragon group company." Paragon and Axida will continue to operate as individual businesses. With Paragon in Dorking and Axida remaining in Hull, this gives each company a base in each other's geographic regions.
Salter, along with Paragon's Glyn Royles, sales director and chief operating officer, and Graham Cooper, financial controller, will join Holgate on the Axida board, and the existing Axida management team and staff will remain unchanged.
Companies in this article