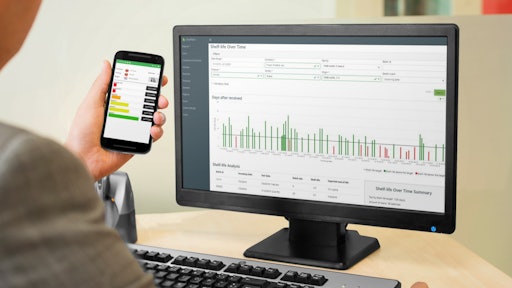 OneThird
When Amazon bought Whole Foods in 2017, it shook the entire grocery industry. Up until that time, the "Amazon Effect" had yet to hit the sector, leaving many to wonder how the acquisition would impact grocery stores as we know it.
Since, companies have moved forward with a variety of online grocery services, such as curbside pickup and grocery delivery. Meanwhile, others invested in micro-fulfillment centers and revamped their web presence, offering deals exclusive to shopping online through their app or website, in preparation for an e-commerce boom.
"This is really about digital transformation. Most grocers are not digital marketers, but developing an online grocery delivery tool will require gaining expertise in designing a digital experience for their customers. This requires design thinking to understand the full customer lifecycle and being selective about what the grocer will own versus what will be the responsibility of the partner," says Scott Fletcher, president and CEO at LocatorX.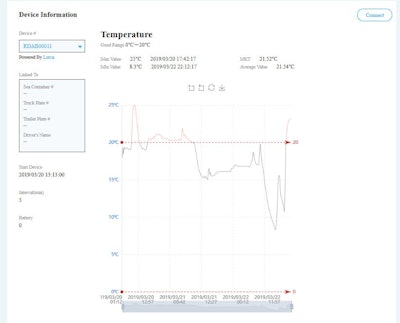 In a 2018 report by Statista, online grocery shopping in the United States was predicted to more than double to $30 billion by 2021. The expected growth was largely driven by younger consumers who are more comfortable with shopping online. However, the Coronavirus disease (COVID-19) pandemic has made demand for online grocery shopping skyrocket over the last four months.
According to a survey by Brick Meets Click/Symphony RetailAI, online grocery sales for curbside pickup and delivery in April, totaling $5.3 billion – a 37% increase over March sales. The increased demand for groceries put an increased focus on food monitoring systems, as companies and consumers want their food to arrive to the store safely and on time.
"Temperature monitoring is always important to ensure that products have been maintained at the correct temperature during transport or storage. During the COVID-19 pandemic, supply chains became disrupted, so product shipments could be unexpectedly delayed," says Angela Kerr, vice president of product portfolio, SpotSee. "COVID-19 test samples are a good example where temperature monitoring is extremely important. These test samples are supposed to be refrigerated or frozen and yet as labs were flooded with samples, there was no place to properly store the samples. Temperature is known to negatively impact the viability of the sample so poor temperature management could result in false negatives when testing for COVID-19."
Prior to the pandemic, there was a growing demand for systems that provide both temperature and shipping tracking information, Terry Nagy, engineering manager of CAS Dataloggers explains. Previously, companies were using RFID tags that incorporated a temperature data logger, allowing some tracing information to begin. However, there were difficulties in implementing the technology as it required extra steps during the shipping process and integration into the existing RFID system, which wasn't always possible.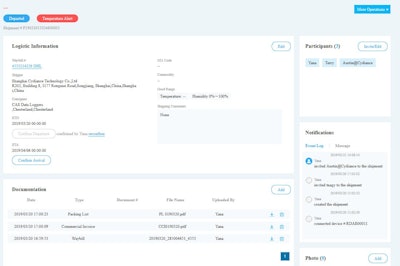 "Like other electronic devices, temperature-monitoring systems have been subject to the same trends, improved performance and accuracy at a price [that]continue to decline every year. But, I think the most significant trend is the move toward cloud-based systems where the data is automatically sent to [the] server managed by the manufacturer that provides real-time data and alarming (email, SMS or voice)," says Nagy. "These systems are very easy for the user to install and allow access to the data from mobile devices via vendor-provided applications or using a standard web browser."
The increased urgency for home delivery has largely driven the need for simplicity within the monitoring systems. For example, SpotSee's WarmMark time-temperature indicator is a single window (go/no-go) device that allows customers to fully understand whether or not the product should be used or not.
"Track-and-trace technologies are driving temperature monitoring innovations. The pharmaceutical industry is marching toward database interoperability; food and beverage will likely move in a similar direction. As this becomes a reality, temperature is a logical addition to the database," says Kerr. "There is work to be done, but database interoperability can ultimately lead to having a complete temperature record of a product from the moment it leaves a manufacturing facility until it is delivered to a consumer."
However, many temperature tracking systems are still not connected across the entire supply chain. Marco Snikkers, CEO and founder of OneThird, believes that technologies will together sooner rather than later. Combining temperature and humidity data with other data sources will allow for more accurate quality predictions as well. Interoperability allows humans to have better data in real-time, so they can make decisions in a situation where every minute counts.
"Quality fluctuations will be better understood by linking the data collected from farm to fork. Once linked, this data can be used in smart algorithms that can show the exact effects of external conditions on fresh produce throughout their journey and enables automated logistics that require no human intervention," says Snikkers.
For technology to be interoperable, data must be secure, unalterable and from a trusted source. If not, that information could potentially be deemed unsafe and not useable to an organization.
"Interoperability of data is one area that seems likely. The work that is being done to link pharmaceutical data back to its source seems a likely path for food manufacturers to adopt. Increased use of real-time data during transport will allow food supply chain participants to pinpoint where issues are occurring and put in place solutions that will minimize or eliminate those issues," says Kerr.
Nagy explains that temperature monitoring systems for perishable items are quickly moving toward an Internet of Things model. The cost of this technology has significantly dropped to a price point that is attainable for most customers. The affordability comes with benefits such as improved product quality, reduced shipping costs, optimized delivery schedules and reduced waste.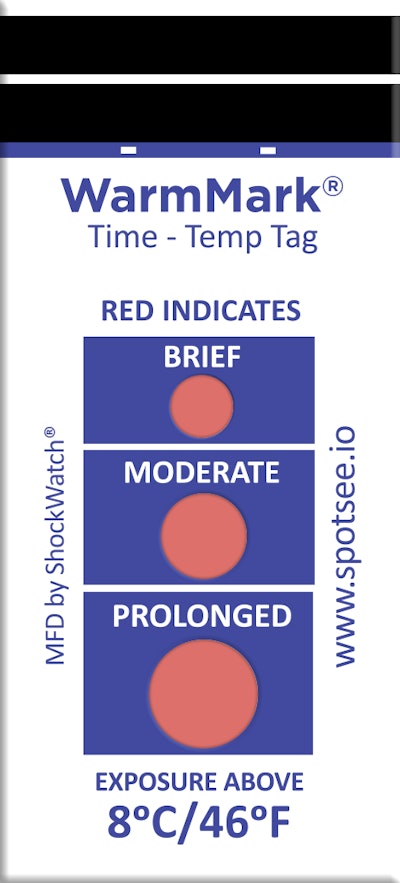 "In general, customers want the data to be secure and they want secure access to it. The technologies to enable this are all currently available, and it's really up to manufactures to follow best practices when designing and building the systems that move and display the data. This includes making sure that the data is properly encrypted while in transit and ensuring that any access is password protected and relies on secure protocols such as TLS in the case of browser access," says Nagy.
Temperature monitoring systems is needed for the future, especially as the COVID-19 pandemic continues. As more companies begin implementing these systems, future innovations will be easier to integrate. Real-time sensors and self-learning algorithms, for example, will enable logistical processes to further automate, but require the right flexibility for a supply chain to actually act on these.
"Most issues that we face in this industry can be solved through actionable data, and there will soon be data analysis for any aspect of moving perishable goods. Seeking out new technologies and applications to continually improve accessibility, actionability and accuracy is critical to maximizing the utility of any solution," says Snikkers.
Companies in this article