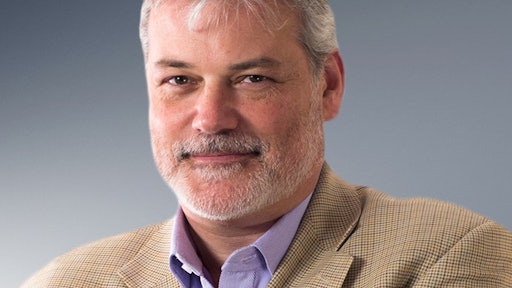 The food truck scene has exploded in the past decade, with America now being home to more than 4,000 food trucks. Consumers' on-the-go lifestyles, combined with an increased desire for instant gratification, has created a perfect storm in which innovative approaches to dining can thrive.
Given the recent growth of the industry, food and beverage suppliers have an obvious interest in working with these businesses. And on-the-go food providers—such as food trucks, mobile carts or stalls, and seasonally-focused or pop-up restaurants—also will benefit from technology that enables them to streamline their relationships with suppliers and keep pace with consumer desire for consistent, on-demand service.
However, non-traditional dining options have different needs than their traditional brick-and-mortar counterparts when it comes to the supply chain. Suppliers that can streamline the process through customer-first digital channels have an opportunity to better meet the needs of their customers as dining preferences evolve.
Adapting to the non-traditional foodservice industry requires robust e-commerce.
The supply chain for a non-traditional or mobile foodservice differs from traditional restaurants for a number of reasons. Restaurants not supported by a traditional kitchen may require multiple deliveries throughout a typical week due to storage space limitations.
Traditional methods for the restaurant supply chain involve buyers placing big bulk orders via phone or fax, which is time-consuming for the buyer and costly for the supplier. And even suppliers with customer portals often rely on clunky on-premise systems that frustrate buyers. These issues are even more pronounced for non-traditional food service providers who place small orders on inconsistent schedules due to their mobile nature or seasonal menu.
Many suppliers to short term or on-the-go restaurants have invested heavily in mobile e-commerce and delivery optimization. The most effective of these sites optimize for rapid reordering, rather than browsing and shopping. That way, buyers can place frequent, repeat orders via self-service (and often on mobile) with ease, while reducing order inaccuracies. Traditional processes, whether they be outdated commerce sites or phone-based fulfillment, force buyers to undergo complicated (and sometimes frustrating) processes to simply place a repeat order.
A leading example is Coca-Cola's MyCoke.com portal built on B2B e-commerce software, which provides Coca-Cola's small and medium sized customers with mobile optimized customer-specific catalogs and easily accessible pricing, reordering capabilities and order status information. The portal reduces overhead costs for Coca-Cola by enabling buyers to self-serve on their own schedule. So for the pop-up restaurant or the food vendor preparing to take their cart out for an event, this streamlines the process and allows them to purchase as much or as little product as necessary.
The cloud enables suppliers to reach new customers.
The rapid proliferation of e-commerce in all buyer segments, combined with disruptive changes to business models, has created both opportunities and risks for suppliers. Suppliers that are innovative and act quickly to address changing buyer expectations will set themselves up for growth.
However, it's not just about implementing any e-commerce solution; it's about finding the right one. Many systems are built on premise and lack the customization required to meet unique and ever-changing buyer needs. What's more, many legacy systems can be expensive and take years to implement, meaning most are obsolete before reaching the market.
Suppliers looking to expand to new markets will be smart to consider cloud-based digital solutions that can be tailored to specific customer needs and provide features such as ordering portals, mobile apps, digital tools for the field sales force and marketing automation. The flexibility of these platforms means they can be iterated upon over time as customer needs change.
The right solution can make all the difference for food and beverage suppliers looking to reach new customers beyond traditional restaurants.