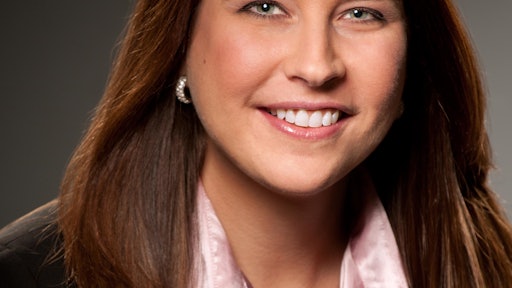 It used to be that if a consumer found a restaurant convenient, it had reasonable prices and tasty food, they would decide on a whim to dine there. However, times have changed. Today's consumer scrutinizes where to dine out based on more extensive criteria than ever before. Millennials, most of whom are digital natives accustomed to having information about anything readily available at their fingertips, carefully consider where food comes from, nutritional value and who prepared it. For many, these factors are as equally important as taste or price.
Foodservice industry leaders recognize that they can play a key role in enabling the fast and accurate flow of data through proactive collaboration with operators and other supply chain partners. In response to new consumer demands, many are prioritizing product information transparency initiatives and working together to solve challenges associated with the collection and transmission of data to enable better sales opportunities and operational efficiency.
Forward-thinking distributors, manufacturers and operators participate in the Foodservice GS1 US Standards Initiative, a collaborative industry effort seeking to drive waste out of the foodservice supply chain, improve product information and enhance food traceability. Through this group's efforts, the industry can leverage the GS1 System of Standards, which includes unique product identification numbers, data capture methods such as barcodes and the Global Data Synchronization Network (GDSN), which enables trading partners to globally exchange product information in an automatic and efficient way. More than 700,000 food items are continually synchronized in the network in the United States, and the number continues to grow every day. This more standardized approach helps the industry deliver on new consumer demands.
GS1 US recently interviewed executives from three leading foodservice companies who play a leadership role in the initiative. They shared their views on three key topics that shed light on how distributors have become a critical link in the foodservice supply chain in the information age.
Exchanging Extended Product Attributes
Global data synchronization has been used by foodservice distributors and their trading partners for more than a decade to access real-time product attributes, which can include characteristics like weights and dimensions. But, in recent years, distributors have been pushing for trading partner collaboration, including extended, more consumer-relevant information such as gluten-free, Kosher or organic. The leaders of Dot Foods, Dawn Foods and Gordon Food Service all agree that progress is being made on extended product attributes, underscoring how distribution can drive significant change.
"We can now tell a much better story about the individual products we sell. Our sales numbers back this up since we know that items with information provided through GDSN grow 7 percent faster than those that were done manually," says Dick Tracy, president of Dot Foods.
Bill McClellan, vice president of Dawn Foods, adds: "Using standards gives us the ability to deliver more information to our customers about our products and has helped improve our communication of accurate weight, size, nutritional information, allergens and preparations instructions. It enables us to provide a deep dive into our product information to help ensure they're correct, and it allows us to save some time on our side."
Todd Baker, senior manager of North American food merchandising at Gordon Food Service, credits collaboration on standards for the company's ability to meet an important marketplace need. "The initiative facilitates the efficient exchange of product information between suppliers, distributors and customers. We've experienced significant efficiencies in our new item sourcing and setup processes and in our ability to capture and maintain nutrition information and images," he says.
The Costs of Poor Data
There are many reasons to implement standards—for these three companies, eliminating cost was one that topped their lists. Tracy believes data synchronization leads to more complete and accurate data, and fewer costs due to gained efficiency.
"We know that for a fact, because we have spent a lot of time measuring the difference [between automated systems and manual systems], as well as looking at the costs of poor data. It appears there are still many companies in our industry who do not think this should be a priority, however. They either don't understand the waste poor data drives in their own supply chain or the opportunity cost associated with not making it readily available," he explains.
McClellan agrees, adding that data accuracy is definitely a pain point, particularly across numerous categories and when quality data is in such urgent demand.
"As we continue to get more and more sophisticated with the information we're providing, the more data people want from us. The pain point is just ensuring we are providing accurate data to our trading partners because we are in so many categories within the sweet baked goods space," adds McClellan.
Baker says that his company believes so firmly in industry collaboration on standards to get rid of bad data, they have made working through the GDSN a business requirement for all trading partners. "It's more efficient, and it reduces errors and delays that were inherent in the old spreadsheet-email-rekey process," he notes.
The Pressure to Innovate
Innovation today seems to happen nearly overnight, when historically change in the foodservice industry happened much more gradually, according to these executives. They each shared thoughts on the pressure to innovate faster and how their companies are placing the consumer at the center of their operations more and more.
"Today's consumers expect accurate and detailed product information to be easily accessible, whether they're shopping online or dining out. This information craze is driving the foodservice industry—all industries actually—to invest in processes and technology to efficiently capture, retain and present product information in myriad ways," says Baker.
Tracy also explains that today, almost all businesses rely on accurate product information that is readily accessible. "We believe the world has changed dramatically in the last few years in terms of how consumers spend their money. They expect information on the products they purchase to be at their fingertips, literally. That is especially the case with the food they consume, and there is no difference between where this happens---home or away," he says.
McClellan adds that innovation is key to staying relevant, and collaboration on information transparency can actually be a competitive differentiator.
"The more information we can have online, the more sales we can generate because we're able to communicate more features and benefits to our customers and operators," he says. "The more information we can show to help decision makers pull the trigger to buy our products, the better the odds are they will choose our company versus a competitor. So from a commercial side, we see all kinds of potential because it's a digital world and we can get rich product information, nutritionals, benefits, usage and features out there in a more widespread way."
These three industry leaders have ultimately set their businesses up for longevity and relevance in a rapidly changing foodservice marketplace. How will your business address critical business needs today to innovate for tomorrow? Now is an important time to help shape the future.