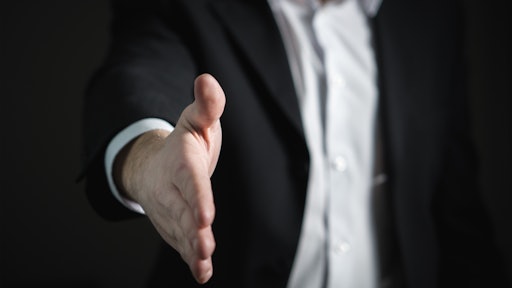 Pexels
Avionos released its third annual B2B report, "Turning B2B Salespeople Into Strategic Advisors." The report proves that B2B salespeople aren't going anywhere, despite Forrester arguing in 2017 that the B2B salesperson would be displaced by technology by 2020.
To better understand what the future holds for B2B salespeople and the buying experience, Avionos surveyed 150 U.S. B2B buyers with active roles in their companies' purchasing processes. The "Turning B2B Salespeople Into Strategic Advisors" report uncovered that qualified B2B salespeople need to be involved throughout the buying process to augment self-service e-commerce capabilities and provide buyers with strategic guidance throughout their purchases. In fact, almost all B2B buyers (94%) say salespeople generally improve their experience when making purchases and beyond that, a majority of buyers say the involvement of salespeople increases their confidence in their purchasing decisions.
"There's no doubt the B2B buying space is complex and going through a dynamic period of change right now," said Scott Webb, CEO of Avionos. "Navigating the tension between technology and person-to-person connections can be tricky as purchasing behaviors evolve and the market experiences uncertainty. External forces absolutely impact and accelerate changes in how business gets done. Having salespeople who provide trusted guidance combined with self-service tools that enable engagement with customers when traditional paths aren't available will be critical to organizations any time, but particularly during challenging cycles."
Key findings from the report include:
- The role of the B2B salesperson remains critical. Sixty-nine percent of B2B buyers say they couldn't complete purchases on behalf of their organizations without a salesperson helping them throughout the process.
- Salespeople provide stability during economic uncertainty. Although 82% of B2B buyers are worried about a recession in 2020, 92% say salespeople who provide real business value will help them weather a downturn.
- Seamless eCommerce capabilities are non-negotiable for B2B buyers. In fact, 88% of B2B buyers say they would turn to a competitor if their current supplier's digital channel could not keep up with their needs.
- Buyers aren't getting the information they need to make informed purchases online. When it comes to buying online, more than half of B2B buyers report a lack of product information (52%) and difficulty comparing products and pricing (57%), as primary pain points.
"Now more than ever, B2B buyers are looking for stability and consistency when they make purchases, and salespeople are the key to helping these buyers navigate market uncertainty," says Dan Neiweem, co-founder and principal at Avionos. "Our report found B2B buyers are looking for ways to prepare for the future. Knowing this, salespeople must be strategic assets to guide their customers through the buying journey, helping them build short- and long-term confidence in their purchases, and establishing customer loyalty."