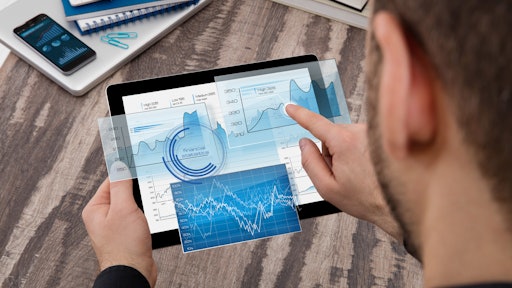 Getty Images
Artificial intelligence (AI) in the food and beverage market is expected to register a CAGR of over 65.3% by 2024, according to "Artificial Intelligence (AI) in Food & Beverages Market - Growth, Trends, and Forecast (2019 - 2024)," released by ResearchAndMarkets, London.
AI has been actively gaining prominence over the last five years, with many companies investing in exploring the potential AI to improve logistics, predictive analytics and transparency.
For instance, AI is being applied to understand consumer behavior, which is expected to lead to more accurate predictions. It can further enable marketers and organizations to reach out to customers at a personal level, engage in deeper interactions and enhance their overall experience with the brand.
Furthermore, many consumers are adopting chabots, as they can effectively work in an offline mode. AI can also help to analyze, monitor and deduce the customer behavior and sentiments across the various social media channels. Therefore, when AI builds an in-depth customer profile, it matches it to their social experiences about the product. With the help of such insights, firms can now aim to improve the customer experience and make it more productive.
The North America market for AI in food and beverage is growing, with the United States leading the way. That's because in North America, the readiness for adoption and high fractional increase in replacement AI are the leading drivers of economic impact.