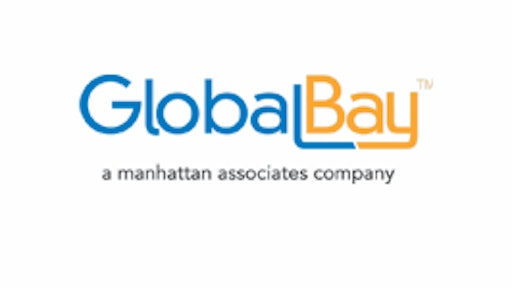 Supply chain commerce solutions provider Manhattan Associates, Inc. has acquired the assets of GlobalBay Technologies from VeriFone. The acquisition extends Manhattan's omnichannel inventory and order management solutions by enabling in store sales and clienteling capabilities.
Digital selling and omnichannel commerce have transformed the way customers shop and raised the bar for retailers in how they engage with their customers. Store associates today are expected to deliver a customer experience that is as engaging, informative and profitable as it is accurate and efficient. To do this, they must have the ability to see a complete, omnichannel view of the customer, sell any unit of inventory across the entire retail network, and effortlessly handle cross channel transactions, such as returns and exchanges. The combination of Manhattan's Enterprise inventory visibility, order management and store solutions with GlobalBay's point-of-sale and clienteling applications will deliver the industry's only true omnichannel sales and fulfillment platform.
"Our decision to acquire GlobalBay was driven primarily by our customers asking us to extend our omnichannel scope within their stores. Moving beyond inventory and fulfillment and into sales and clienteling is one way we'll provide a comprehensive store platform with omnichannel at its core," said Eddie Capel, Manhattan Associates' CEO. "For our customers, this means that they will now have the ability to unlock the information that presents a single view of customers, orders, and inventory. This unique combination allows our customers to provide a complete sales and clienteling solution, including best-in-class inventory and order management capabilities to their stores and deliver the retail experience that the new, omni- channel shoppers expect," added Capel.
VeriFone's GlobalBay Merchant solution, targeted to small retailers, will be retained by VeriFone and rebranded in the coming months.
The acquisition was completed on August 11, 2014. Financial terms of the transaction will not be disclosed. For more information please visit www.manh.com.
Companies in this article