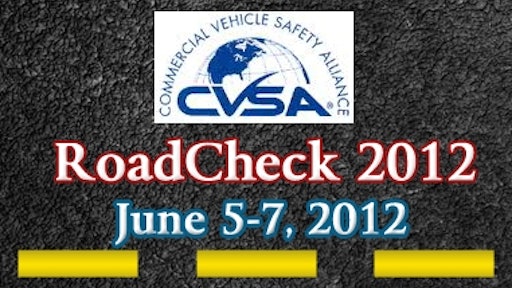 In June, the Commercial Vehicle Safety Alliance (CVSA) conducted 74,072 truck and bus inspections during the 25th Annual Roadcheck. CVSA-certified inspectors conduct compliance, enforcement and educational initiatives targeted at various elements of motor carrier, vehicle, driver and cargo safety and security.
The overall OOS rates for the entire event in 2012 were 20.9 percent for vehicles and 4.6 percent for drivers, both of which were higher than last year's numbers. These mixed results indicate that, while the attention paid by industry to maintenance and regulatory compliance generally is improving, more needs to be done by industry and enforcement alike.
To read more, click HERE.