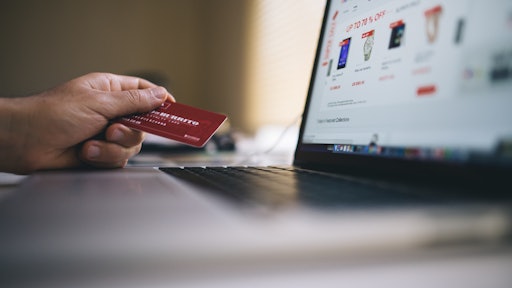 Getty Images
According to the Adobe's Digital Economy Index for July, which uses Adobe Analytics to track the state of e-commerce, online shopping reached $66.3 billion last month, which is up 55% year-over-year (YoY). While YoY sales are up significantly, July spend did draw down a bit from 76% growth in June.
"It's important to note that while the growth in e-commerce is down from June, 55% growth in July YoY is still really strong," says John Copeland, Adobe's VP of marketing and customer insights. "Typically, when we look at growth in digital channels, it's not surprising when a newer channel is seeing fast rates of growth. But, e-commerce isn't new, and before COVID-19, it was seeing much slower growth. The fact that even while states are starting to open up, the numbers remain so much higher than typical proves that things will never really go back to 'normal.' E-commerce is more embedded into our lives than it has ever been before and that is irreversible."
E-commerce in 2020
According to the Digital Economy Index, the pandemic has resulted in $94 billion extra spent online since March. This means that the first seven months of 2020 (January through July) have driven $434.5 billion in online spend.
At current growth levels, online spending this year could exceed online spend for all of 2019 by Oct. 5.​
Additionally, the report finds that U.S. Digital Purchasing Power—which measures how much more people can buy online now vs. when Adobe started tracking in 2014—was down 1% YoY in July 2020. This means that consumers are now purchasing an online basket of goods for $1.01 that was worth $1.00 in July 2019.​
Reopened states see smaller increases in online shopping
The Digital Economy Index analysis shows that states that have already reopened are seeing an 8% smaller YoY increases in online sales in July.
Rhode Island, New Mexico, Oregon, and Vermont are seeing the highest increase in online spend YoY, while Kansas, Hawaii, Oklahoma, and Iowa are seeing the lowest YoY increase in e-commerce spending.​
"We're seeing that, generally speaking, consumers were more open to going to physical stores in July, and that this trend was higher in the states that were re-opened," Copeland explained.
Buy online pickup in-store (BOPIS) continues its upward trend
BOPIS, the analysis finds, has continued to see strong YoY growth, with July ticking up slightly (23.3%) in usage over June, amid a second wave of increases in COVID-19 cases across the U.S.
In fact, a separate study conducted by Adobe, which surveyed 1,000 adults in the United States, finds that 31% of consumers prefer using buy online, pick-up in store or curbside over delivery.​​
Back-to-school shopping happened in the spring
The Digital Economy Index finds that work from home and distance learning boosted online purchases of school supplies in April, May and June—a time when kids are just finishing up the school year and not typically in the market for supplies.
"And now, in July, which is typically the start of the back-to-school season, we are seeing growth in this category, but it's a lot lower than what we saw in April through June," Copeland says.
While July's numbers are down from the April-June period, the 30% growth for July is still much higher than the 3.89 YoY percent growth we saw in July 2019.
Apparel sees seasonal deflation
The June Digital Economy Index report found that apparel prices were down -4.6% month-over-month (MoM), while the category's YoY online revenue growth was up +3.6%.
"The notable price drop is likely a confluence of multiple factors, including end of summers sales and lower demand for certain types of apparel products due to COVID," Copeland explains.