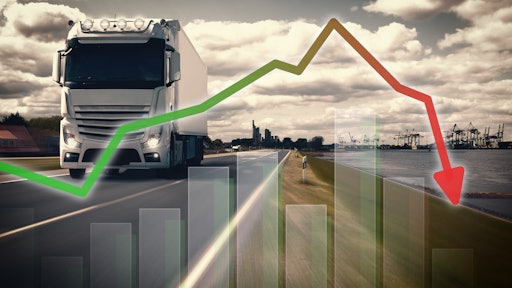 Olaf Simon AdobeStock_350588461
Market demand data shows sustained idle capacity at global suppliers as demand conditions remain subdued and procurement managers stay cautious, according to new research from GEP.
"Our data shows that we're currently on a fine line hovering between recession and stagnation. Despite many months of excess global supply and subdued demand, companies can expect rising costs from petrochemicals industries, shortages of certain commodities, including sugar, rice, and wheat, and also wage pressures in some sectors because of the effective collective bargaining by employees," says Neha Shah, president, GEP.
Key takeaways:
Increasing oil prices push up transportation costs to their highest since February.
Excess supplier capacity reflects a persistent subdued economic environment, with Europe at the epicenter of the downturn.
In contrast, resilience seen in Asia, driven by demand rising strongly in India, Indonesia and Vietnam.
More European and North American manufacturers are reporting a rise in backlogs due to staff shortages.
August is the 14th successive month in which global demand displayed weakness, reflecting the brittle global economic environment. Conditions are their most fragile in Europe, where demand continues to fall drastically and recession risks appear their most prominent. Demand also fell considerably across North America in August, indicating a slowing economy.
Global transportation costs rose to their highest level since February amid renewed pressures on fuel prices as oil producers announced cuts to supply. U.S. and European manufacturers are also experiencing some renewed pressures arising from staff shortages due to tight labor markets and wage pressures.
Demand for raw materials, commodities and components continues to deteriorate at a similar pace than seen in other summer months, with little improvement seen at all in 2023. Europe led the downturn in purchasing, followed by North America.
Global businesses continue to demonstrate little appetite for building up their stocks, with inventory managers unwilling to hold surplus stock.
Supply shortages have ended, with reports of item scarcity now in line with historically normal levels.
Labor shortages are having a limited impact on companies' ability to meet global demand, although manufacturers in Europe and North America have experienced some renewed issues with staff availability.
Having fallen to their lowest since January 2016 in July, global transportation costs ticked higher in August amid rising pressures on oil prices.