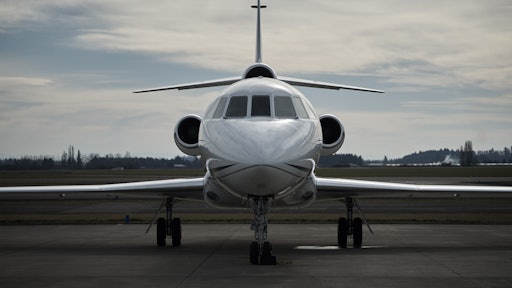 Pexels
Etihad Cargo launched an artificial intelligence (AI)-powered solution to transform airfreight operations and boost cargo capacity on flights.
"Since embarking on its digitalization strategy in 2018, Etihad Cargo has developed, trialed and launched new technologies and solutions to provide customers and partners with an improved service offering. The recently completed trials of Speedcargo's AI-powered solutions have demonstrated it is possible to improve cargo capacity utilization across Etihad Cargo's fleet and standardize cargo acceptance and build-up processes to improve the consistency and quality of cargo handling at stations within Etihad Cargo's network," says Martin Drew, SVP, global sales and cargo. "Etihad Cargo, with the launch of these AI solutions, is creating an information-rich network that connects airline operations and ground handling for better planning and decision-making. Creating digital audit trails of how cargo is received and handled will benefit Etihad Cargo's customers by providing a more seamless end-to-end experience and improving the productivity and efficiency of planners and ground handling partners, with the ability to handle multiple flights simultaneously."
From Etihad Cargo:
Deployment of state-of-the-art AI tools is the latest step in

Etihad Cargo's

digitalization journey and will enable the carrier to improve cargo volumes by optimizing capacity on every flight across the carrier's network.
In 2021,

Etihad Cargo

entered into a landmark proof-of-concept agreement with Speedcargo Technologies to maximize cargo capacity on flights. Following successful trials of Speedcargo's AI solutions,

Etihad Cargo

rolled out three AI-powered products — Amplifi, Cargo Eye and Assemble — to boost efficiency, digitize and standardize cargo handling across

Etihad Cargo's

network.

Etihad Cargo

uses Amplifi to optimize cargo loads on each flight. The technology calculates free and usable capacity based on booked cargo, aircraft type and cargo offer.

Trials of the AI-powered, end-to-end cargo handling solutions were carried out in Singapore. The carrier also launched a pilot program to implement these solutions in Frankfurt and is actively collaborating with ground handling partners across Etihad Cargos' expansive global network, with a view to rolling this cargo-maximizing technology out to more stations in the coming months.