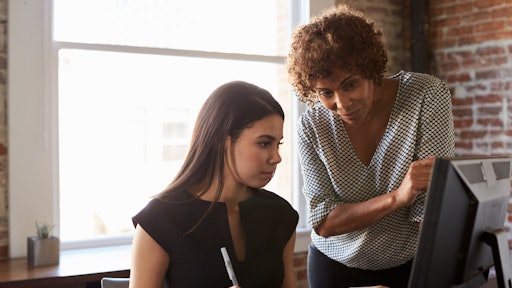 Monkey Business AdobeStock_132140360
Yuni Yapidin, APAC commodity manager, general integrated circuit (IC) for Converge, an Arrow Company, and one of Supply & Demand Chain Executive's 2022 Women in Supply Chain award winners, reminds us that everyone once started as a rookie and learns along the journey.
CLICK HERE to view the full list of 2022 Women in Supply Chain winners.
Supply & Demand Chain Executive: Tell me a little bit about yourself and your company.
Yuni Yapidin: Converge is an Arrow company, which deals with electronic components and technology products. We are one of the largest independent distributors with 40 over years' experience, and we provide end-to-end supply chain solutions for electronic components sourcing and excess inventory management to all our customer worldwide. I came from zero background of electronic component. My first job after I graduated landed me in this industry. At Converge, I'm part of the commodity management team for general IC/passive components and this year will mark my 10th anniversary with the company. I'm leading the APAC purchasing team, and together with me, I have a team sitting in various regions (Singapore, China and Taiwan) to support all the sales team across the globe and focusing on building the sourcing team as well.
Supply & Demand Chain Executive: What attributes do you think a successful supply chain leader has?
Yapidin: To understand the needs of each of the customers vs. the current market situation is definitely a big factor to succeed. We are working with many big customers who have a very high, complex supply chain process, so flexibility mindset is also a key contributor for us to think out of the box, conquer all the challenges and go beyond the expectation. Last but not least, recognize the talent and the ability to get the best out from your people. I always believe in teamwork because no way you can succeed by doing it all by yourself.
Supply & Demand Chain Executive: Are there any challenges that you have faced in the industry? How did you overcome them?
Yapidin: The electronics industry has become essential, as we are moving toward digital transformation, and supply chain is becoming more crucial to all industries in the world today. Technology is growing rapidly, and we need to keep up with the phase in order to support our customer as well to provide them with the solution. Price pressure is another challenge we have to deal with due to the shortage of raw material and the pandemic, which requires us to be staying competitive without neglecting the quality of the parts. In the current vulnerable market, we provide indispensable market insight to help customers anticipate what to expect as well as optimizing the cost.
Supply & Demand Chain Executive: What is it like being a woman in a traditionally male-dominated industry?
Yapidin: To be honest, the world we are living today has changed so much, way better than it was. Women have been given the same opportunity as men, and many women prove themselves through their achievement and success in life. For me, I'm so grateful to be able to work together with so many amazing people in the company and given the equal opportunity. My mentors have been very supportive, encourage me to accept the next level of challenges and always put their trust on whatever I'm doing. They have been a great inspiration on what I'm today.
Supply & Demand Chain Executive: Why do you think more women should be involved in the industry? How can we recruit and retain more talented women?
Yapidin: Many women that I know still has the perception that women belong at home by taking care of children and manage the household. Some of them are struggling to catch up to adapt into the working environment after taking hiatus from work. As a woman myself, I strongly believe we are the important element to encourage them by creating awareness, setting by example or provide moral support.
Supply & Demand Chain Executive: What advice do you have for those first starting out in the industry?
Yapidin: The expert in anything was once a beginner. All of us started as a rookie and learn along with the journey. Don't be afraid to take up more because experience doesn't have a shortcut
Supply & Demand Chain Executive: How does it feel to be named as one of Supply & Demand Chain Executive's Top Women in Supply Chain?
Yapidin: It's all teamwork's effort and hard work to make things happen. I feel honored to be part of this amazing team. I hope this accolade will motivate all the women out there to never give up their dream because women, we can make the difference too.