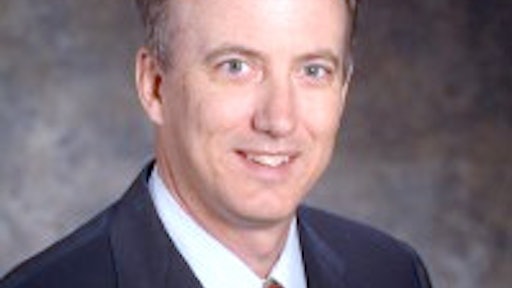 Timing is everything in air cargo, particularly when moving perishable shipments like fruits, vegetables and fish. From farmer to consumer, logistics professionals must ensure this delicate cargo arrives quickly, and just as importantly, fresh.
In many cases, air cargo is the most viable option for moving perishable goods from, for example, a berry farm in Argentina to ports in Tokyo, Shanghai, Beijing or elsewhere in Asia. With the growing demand for fresh food and produce around the world, logistics professionals must increasingly refine their product and service offerings.
For American Airlines Cargo, which moves large volumes of perishable fruits, vegetables and fish, the growing demand has meant investments in enhanced services to support freshness as perishable goods move from producer to consumer. At Dallas-Fort Worth (DFW) International Airport, American has recently created a new "drive-through" cooler service--to serve the increasing global demand for fresh fruits, vegetables and fish around the world. The facility is in a prime location for shippers and air forwarders moving northbound and southbound traffic, as well as eastbound lanes to the Asia-Pacific which intersect at DFW.
Latin America has been a particularly lucrative market, with more than half of all cargo flown north from Latin America being comprised of perishable foods in 2009. Argentina enjoyed a nearly 500 percent increase in fruit exports in 2010. Last year, Chile exported more than 66,000 metric tons of mussels, worth about $175 million, and the re-entry of Chilean salmon into the world market led to a 22 percent rise in Japanese salmon imports. The country also provided the most grapes, cherries, plums and apples to China in 2011, totaling $441 million.
With so much perishable cargo flying long distances, preparation and rapid handoffs are critical. Expediting customs and USDA clearances, as well as pre-cooling cargo, contribute to preserving optimal temperatures through supply chain connections. These are primary components of AA Cargo's operations in Miami, which, like Dallas, is a major waypoint for perishable cargo moving throughout the world.
Consumption of perishable goods typically remains strong despite fluctuations in the international economy, and given the growing demand, air cargo cold chain services will be increasingly important to consumers and the world economy.
Companies in this article