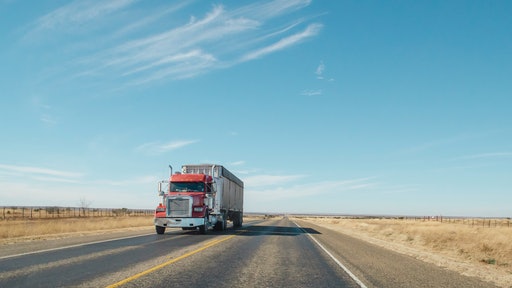 Pexels
The United States continues to hit records for daily deaths related to the Coronavirus disease (COVID-19). Over 4,300 people have died due to the virus in just 24 hours. And, according to the New York Times, "it took more than nine months for the world to pass 1 million deaths in late September. In just a little over three months, the virus has claimed another 1 million lives." Even though the vaccine is trickling across the country, many industry sectors continue to be affected by the virus' rapid spread.
From healthcare to manufacturing to food and beverage sectors, every industry is feeling the effects of the virus, most notably in getting products to where they need to go. Transportation is the glue that brings these products to distribution centers, stores, warehouses and consumers' doorsteps. Without trucks, grocery stores wouldn't have food on shelves; retail outlets wouldn't have the supplies needed to sustain our lifestyles; and pharmacies and health centers would be without critical medicines that keep us alive. Construction sites would be without supplies to build structures that shelter us.
Businesses need transportation management solutions to help address the challenges caused by the pandemic, from tight capacity to lack of visibility to the truck driver shortage. Many companies rely on spreadsheets, but these businesses miss out on many vital benefits they get from automating transport processes.
Let's take a look at industry issues that have affected us because of the pandemic and how a transportation management system (TMS) can address these issues.
Tight trucking capacity slows the distribution of vaccines and other essential supplies because there is no space in a truck for these items. States across the country are affected by the virus at different rates, leading to unseasonal peaks and valleys in demand. An increase in online shopping is forcing shippers and carriers alike to change their business models and adapt. Shippers are making their freight more attractive to carriers by offering flexible pick-up and drop-off times, giving advance notice of a load, and trying to fill trucks as much as possible. An optimized TMS – one that not only presents load options but calculates the true profitability of each load – helps carriers ensure they're taking the loads that can make them the most money and reduce deadhead miles.
Volatile market. Operating a truckload carrier operation during a pandemic can mean a volatile market in volume and load price. Improving operations by automating manual processes using a TMS can lower costs and help carriers reduce operational costs, deadhead miles and scheduling inefficiencies.
Access to pertinent information. Within many businesses, the information we need to make day-to-day decisions resides in multiple disconnected systems, including load data on load boards, ELD devices for driver locations and Hours of Service, maps for mileage, asset and driver information on spreadsheets and pricing tools. A TMS that connects to load boards allows carriers to post their truck availability, helping carriers to get more business. Trucks with ELDs and GPS/telematics devices connect to the TMS, allowing carriers to track trucks and drivers in real-time. A TMS that integrates with this pertinent information will enable carriers to make more informed decisions, such as which loads are the most profitable and drivers have better on-time arrival rates. Knowing when the COVID-19 vaccine will arrive at vaccination facilities can help cut down some of the U.S. population's issues with long wait lines and other issues.
Lack of visibility of trucks. Without a TMS, communications for the estimated arrival time and load tracking are missing. Health centers, doctors' offices, pharmacies and hospitals are tasked with administering the COVID-19 vaccine. Right now, many facilities have ordered the vaccine, but they don't know when it will arrive. Or they have dispensed their first shipment of vaccines and are waiting for more. These facilities need to know when the product will arrive so they are adequately staffed and will be able to give the vaccine to patients as soon as it arrives.
Lack of automation: Manual back-office functions result in high operational costs for carriers. Keeping transport plans, managing assets and drivers, invoicing, and managing settlement using spreadsheets can result in operational errors and inefficiencies. Promptly paying drivers will improve your relationship with them; the next time you need a driver, they will be happy to comply. By modernizing your back-office systems and automating processes, carriers can speed payments to drivers.
Truck driver shortage. Many truck drivers approaching retirement age adds to the capacity issue. Many of these older drivers are not being replaced by young people because millennials often choose to pursue other careers. The truck driver shortage is real; the American Trucking Associations estimates the industry will need to hire nearly 900,000 additional drivers within the next decade to meet the market's demands. Shipping demands are rising in tandem with driver vacancies, so many trucks sit idle waiting on a driver to take the load. Truckers often will jump from one carrier to the next in search of better pay and benefits. Carriers need to develop programs for recruiting and retaining top driver talent. They need to build loyalty with their current drivers by improving their working conditions, such as making sure they return home at night after a day on the road or increasing their pay and benefits. Some trucking firms dole out bonuses through competitive campaigns, like sponsoring a competition that drives the most miles in a week. A TMS that factors in driver preference and available Hours of Service helps carriers create schedules that increase driver satisfaction and retention.
The COVID-19 pandemic has left many businesses questioning whether they should deploy a transportation management system right now, especially with everyone working remotely. The best choice is a cloud-based TMS system that speeds deployment, allows users to use the system from any location, eliminates the need for extra hardware or IT support and is either free to use or lower cost than an on-site system.