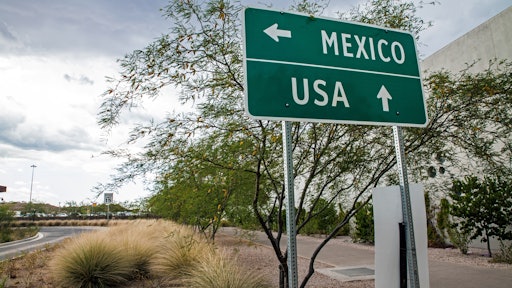 Christina Felschen - stock.adobe.com
Nuvocargo launched its Customs Brokerage product, aimed at streamlining customs operations between the U.S.-Mexico border.
"Nuvo customs was designed with the needs and biggest challenges of businesses in mind, with a focus on streamlining and simplifying the border crossing experience for importers and exporters. We identified a gap in the market for a unified freight plus customs solution, and we aim to become the standard for such products," says Jay Gerard, head of customs at Nuvocargo.
From GlobeNewswire:
Nuvo Customs product combines freight, customs and insurance products with software designed for U.S.-Mexican trade.
As a result,

Nuvocargo

can generate accurate border crossing documents around 20 times faster than other brokers.
Nuvo Customs captures seven border-specific data points, including reception and review of documents, Mexico and U.S. customs clearance status and exam flags.
"The Nuvo Customs product goes beyond simple customs clearance. It enables the establishment of a smooth and effective supply chain. In addition to saving time and money by streamlining the customs process, we are also enabling businesses to develop and broaden their horizons in order to pursue a growth path in Mexico," says Deepak Chhugani, CEO and founder at Nuvocargo.