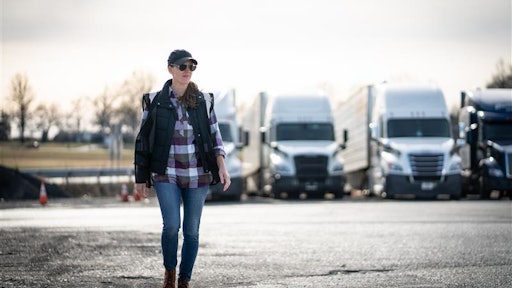 5m3photos - stock.adobe.com
The percentage of corporate leaders in the commercial freight transportation industry continues to increase, according to new data highlighted in the WIT Index, released by the Women In Trucking Association (WIT).
"Every large carrier today started with a man and a truck," says Ellen Voie, WIT's president and CEO. "As more and more women become leaders, owners and directors in the trucking industry we are looking forward to the days of women owned and led companies."
From Women In Trucking Association:
The 2022

WIT

Index shows that 33.8% of C-suite executives in transportation companies are women, a 1.5% increase from 2019.
The 2022

WIT

Index also shows 39.6% of company leaders are female.
31% of individuals serving on boards of directors are female.
The 14 publicly traded asset-based carriers had an average of 23% women on their board of directors in 2021, according to Bloomberg. These companies continue to make progress in diverse gender representation on their boards, as this was up from 22% in 2020 and 18% in 2019.
However, the 2022

WIT

Index shows 21% of respondents have no females on their boards.
Register to attend Food Logistics' and Supply & Demand Chain Executive's Women in Supply Chain Forum, where Voie will talk about how women can fill the driver shortage gap.