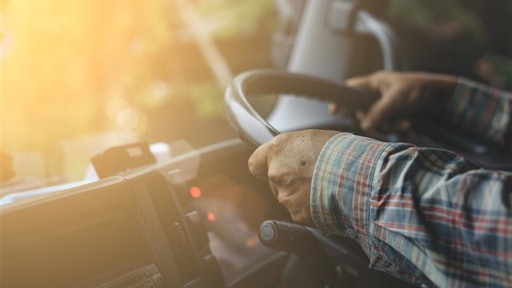 Urupong
Spot market rates for van and refrigerated ("reefer") freight again rose to all-time highs in November, according to DAT Freight & Analytics, which operates the industry's largest online marketplace for spot truckload freight. The national average flatbed rate was slightly down from October's two-year high. Despite high rates, spot truckload freight volumes in November were lower across all three equipment types compared to October.
The DAT Truckload Volume Index, a measure of dry van, reefer and flatbed loads moved by truckload carriers, fell 8.3 percent from last month but was 15 percent higher than November 2019.
"Spot rates showed glimpses of plateauing mid-month for dry van and reefer freight but then surged toward the end of the month, as they seasonally do around the holiday break," said Ken Adamo, Chief of Analytics at DAT. "As drivers took time off during the Thanksgiving week, available capacity decreased, which put upward pressure on spot rates as shippers moved last-minute loads."
Nationally, the average November van load-to-truck ratio rose to 4.5 from 4.3 after falling from a two-year high of 5.5 in September. A ratio of 4.5 means there were 4.5 available loads for every available truck on the DAT network. The van ratio was 4.7 percent higher in November compared to October and nearly double the ratio in November 2019.
Average spot line-haul van rate sets record for fourth straight month
The spot van rate averaged $2.45 per mile nationally in November, up 5 cents compared to October and 63 cents higher compared to November 2019. At $2.25 per mile, the average spot line-haul rate for vans (the total rate minus fuel surcharges) set a record high for the fourth straight month and exceeded the national monthly average contract rate for the fourth month in a row.
Spot reefer volumes fell 6 percent month over month. The national average reefer load-to-truck ratio was 9.4 in November, more than five times higher than April's record low of 1.7 loads per truck. The national average spot reefer rate was $2.69 per mile, up 10 cents compared to October, and 51 cents higher year over year.
The national flatbed load-to-truck ratio averaged 29.6 in November, lower than its two-year high in September of 40.3. November flatbed volumes were down 13.4 percent compared to October but flat year over year. Cooling in the flatbed market is typical for this time of year. The national average flatbed spot rate was $2.44 per mile, 1 cent less than October and 34 cents higher than November 2019.
DAT freight outlook
Surging e-commerce demand will continue to put pressure on existing warehousing capacity through the end of the year. From a carrier, shipper and broker perspective, e-commerce freight tends to be more logistics-intensive, requiring higher levels of inventory and driving demand for warehouse space and trucks to haul freight.
Paired with the increased online shopping demand, retailers are anticipating a massive returns season, both in terms of volume and the physical size of items as bulky products like furniture become more common in online shopping. A normal return rate is around 25%.
Expect to see the spot market continue to play an outsized role in the movement of truckload freight. The typical 90:10 split between contract and spot market freight has shifted closer to 80:20 during the pandemic.
Heading into Q1 of 2021, several factors will affect the demand for truckload services, including: the timing of the deployment of vaccines; the availability of additional federal economic stimulus; and local stay-at-home restrictions across the country. As the economy recovers from the pandemic, freight volumes should increase.