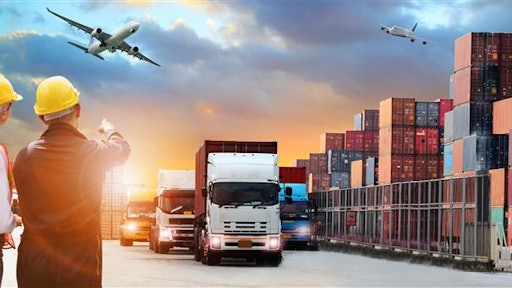 sittinan - stock.adobe.com
A larger share of freight forwarders and supply chain professionals in 2023 are expecting disruptions due to COVID-19 outbreaks in China and the Chinese New Year factory closures, according to research from Container xChange.
"There are added and new complexities ahead coupled with Chinese New Year where at one end we see China coping with the COVID infections and on the other end we see a continued dip in demand. We cannot see Chinese New Year in isolation but in combination with all these challenges. The biggest concern is the reduced production and port capacity due to the infections in China. Also, the rates are low, capacity management is still a top priority for carriers and blank sailings are prominent. Amidst this, in the coming weeks, we foresee prolonged factory closures and bearish market conditions," says Christian Roeloffs, co-founder and CEO, of Container xChange.
From Container xChange:
As compared to some 66% in 2022, there was an increase in the percentage (73%) of supply chain professionals expecting Chinese New Year to further disrupt the shipping industry this year.

This comes in contrast to industry reports where analysis talks about lessening the impact of disruptions in China on the global supply chains. Out of the 73% saying that they do foresee an impact, 65% were freight forwarders and the rest were supply chain professionals in general

.

Most respondents agreed that there will be "an increase in port congestions and delays" and "delayed container journeys" soon after China reopens. Last year, most industry professionals feared capacity issues and higher rates as the Chinese New Year aftermath.
While the majority planned advance bookings, there is a drop of 4%. While 65% of international freight forwarders said they expect Chinese New Year closures to impact supply chains, only 47% have made advance plans to deal with the same.