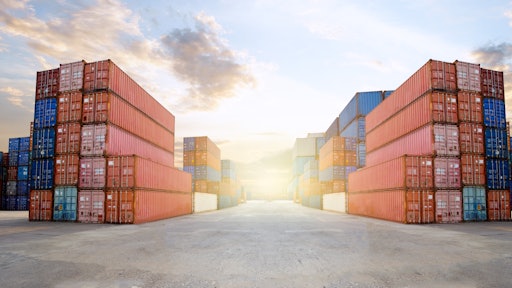 TMLsPhotoG/stock.adobe.com
Average container prices have declined to more than half from last August as China picks up container trade volumes, according to an analysis by Container xChange.
"Shippers are once again hoping that the exports will restore in full swing as the industry prepares for the peak season. Amidst this, there are more reasons for shippers to rejoice as the average container prices and one-way leasing rates Ex China shows a downward trend at a time when shipping is historically at its peak in the country. The average container prices are more than halved as compared to the last year, in August. Clearly, this brings cheers to the shippers and forwarders hoping to ship cargo containers out of China," says Container xChange co-founder and CEO Christian Roeloffs.

One-way leasing rates for standard containers were in the range of $100-$300 before June 2021. The rates picked up from July 2021 skyrocketing at $1,470 that month and peaking by September to reach $2,792. This year in May, the leasing rates stood at $1,277, plummeting to $1,095 in June and further to $906 in the month of July.
Further data from Container xChange shows:
China to Canada one-way leasing rates decline at 49%
Overall average trading prices in China halved year on year in August 2022