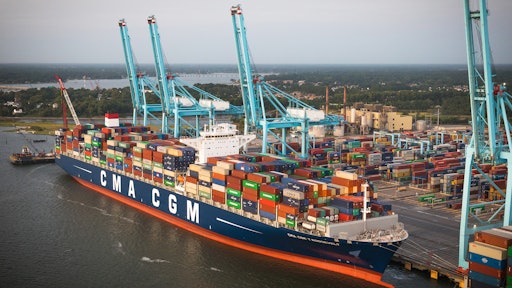 Port of Virginia
The port of Virginia has completed the first stage of its $375 million expansion.
The project, which is meant to turn Virginia into the main container shipping port on the east coast, began last January and is expected to be completed by June 2020.
According to Port Technology, the overall expansion will cost $700 million and the centerpiece of which will be the construction of 30 semi-automated container stacks at the South NIT, serving 60 new RMGs. Once finished, it will increase annual throughput capacity by 46 percent.
"A little more than a year ago an area the size of 30 football fields was cleared and today we're processing thousands of containers through that same space," John F. Reinhart, CEO and executive director of the Virginia Ports Authority said in a statement. "We are forty-percent of the way through construction and are seeing good flow at the gates and are maintaining a strong, customer-focused effort during construction."