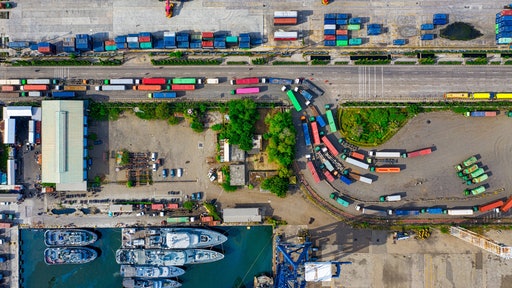 Getty Images
In 2019, global retail e-commerce sales neared $3.5 trillion and are expected to reach approximately $6.5 trillion by 2022. The United States is projected to have close to 300 million online shoppers by 2023. The Coronavirus disease (COVID-19) pandemic will most likely change these projections, as demand for e-commerce has dramatically grown with order volumes increasing nearly 47% in the last 30 days.
Many believe the COVID-19 pandemic will change consumer habits, requiring companies to rethink their distribution strategies, specifically for e-commerce and temperature-controlled warehouse space. As more consumers utilize e-commerce and expect faster delivery, this will add pressure on the supply chain and make the location of distribution and fulfillment centers even more important.
As the crossroads of North America, the Kansas City region offers a strong advantage for e-commerce and distribution operations. Located in the geographic center of the United States, Kansas City has become one of the nation's largest supply chain hubs.
In the past five years, the Kansas City region has attracted e-commerce and distribution companies pledging to create more than 7,000 jobs, invest $1.3 billion and occupy 15 million square feet of industrial space. Companies with e-commerce and distribution operations in the region include Amazon, Walmart, Hostess and more. Right now, the Kansas City region attraction pipeline includes 2.6 million square feet of active e-commerce prospects and 1.75 million square feet of active food-related prospects.
The Kansas City region's central location is not the only reason many e-commerce and distribution companies are looking to locate in the area. Available real estate, skilled workforce and transportation infrastructure are also key to a successful e-commerce strategy.
Real estate options and available space in Kansas City make it an appealing location for many e-commerce companies. Real estate economists project that every $1 billion of new e-commerce business created will drive an estimated need for 1.25 million square feet of new industrial space.
Kansas City is ready to meet this demand. More than 45 million square feet of industrial development has been built in the region since 2012, and had roughly 6.5 million square feet of industrial space under construction at the end of 2019. Kansas City's move-in-ready, existing building inventory and selection of vertical-ready sites enables e-commerce companies to secure their real estate and begin operations or development of their facility immediately. Kansas City is an aggressively priced industrial market with a number of incentive programs to support eCommerce and distribution operations.
A few examples of new construction occurring in the Kansas City region include:
· Heartland Logistics Park in Shawnee, Kan., is developing 2 million square feet of industrial space for manufacturing, distribution and warehousing. Buildings will range from 192,000-940,000 square feet.
· Liberty Logistics Park, Liberty, Mo., is a 68-acre spec development expected to deliver the first of the three buildings in late 2020.
The workforce in Kansas City understands the supply chain. The region boasts an innately diligent and capable workforce – one of the strongest in the nation – and access to industry-driven training. Currently, there are several local training programs in the area focused on preparing the labor force for current and upcoming jobs in the transportation and logistics industry. Numerous education institutions around the Kansas City region have supply chain management programs in place, including the University of Kansas. As a supply chain hub, the Kansas City region is dedicated to identifying the training needs for the industry and advancing the best supply chain workforce available.
Transportation infrastructure gives the Kansas City region an immediate advantage for e-commerce operations, especially as approximately 75% of companies report supply chain disruptions due to Coronavirus-related restrictions.
Kansas City sits at the intersection of four major U.S. interstate highways (I-35, I-70, I-29 and I-49), and has 30% more interstate miles per capita than any city in the nation. Kansas City is served by five Class 1 rail lines and four of the Class 1 rail lines have intermodal facilities that are significant hubs in the national network. The Kansas City International Airport moves more air cargo each year than any air center in a six-state region. A new airport terminal facility is also under construction and on schedule to be completed in 2023.