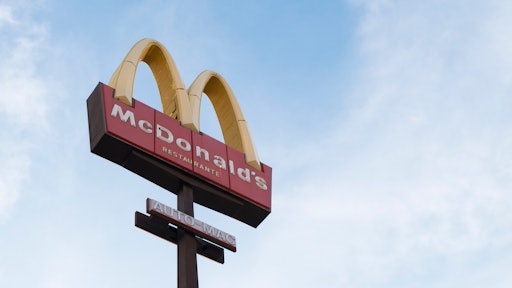 Photo by Joiarib Morales Uc on Unsplash
The trucker shortage has been rippling throughout the sector for several years, but now different industries are starting to feel pain points from it.
According to the Press Herald, McDonald's distributor Martin-Brower Co. has begun raising delivery fees, potentially risking the chain's standard low menu prices.
"Millennials, they don't want to drive trucks," Darren Tristano, CEO and founder of consultant Foodservice Results tells the Press Herald. "They're looking at this and saying, 'I want to be in something more glamorous, more tech-oriented.'"
Trucking companies have been forced to increase salaries, shorten hiring windows and create a more luxurious experience for potential drivers. However, with increased fees, more companies are experiencing profits being cut, leaving them to wonder how they can keep their prices low enough for consumers.
Meanwhile, the shortage is only expected to get worse and will soon cost the consumer. Some factors that could potentially remedy the situation, autonomous trucks and a lower driving age, are still far off.
The Press Herald reports that companies are trying to combat costs by using software to optimize routes and also moving some cargo to rail. However, it's still challenging to keep prices low, especially as tariffs and fuel prices continue to increase.
Martin-Brower currently ships to 12,372 McDonald's restaurants in the U.S. and because much of the chain's menu is priced at company headquarters and reinforced by a national advertising campaign, franchisees are looking for places they have leeway to set their own prices, such as $1 drinks.
"We must be able to pass these increases along to our customers," a group of McDonald's franchisees said in a Feb. 27 website post. "The bottom line is their costs are going up and so are ours."