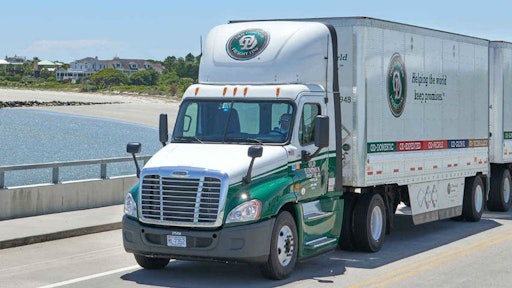 Old Dominion Freight line reported that LTL tons per day increased 3.1 percent in November on an annual basis, driven by a 7 percent increase in LTL shipments per day that was offsets by a 3.6 percent decrease in LTL weight per shipment, according to Supply Chain 247.
The company reports that revenue per shipment was up 13.5 percent annually for the fourth quarter. 
"Our revenue growth for the first two months of the fourth quarter reflects the ongoing strength of the domestic economy and our ability to win market share," says Greg C. Gantt, president and CEO of Old Dominion in a statement. "Customer demand continues to be favorable, and we look forward to the opportunity for further growth in 2019."
Previously, LTL volume growth has slightly declined for the company during the firs thalf of 2018. Old Dominion believes the change is driven by its decision to reduce the number of heavy-weighted shipments in its network. Still, customer demand for its service offerings remains strong and ODFL maintains that its service center network capacity will remain sufficient to support the anticipated growth of its business for the foreseeable future. 
Supply Chain 247 reports that ODFL will continue to reinvest in its business to ensure it has necessary equipment, facilities and employees to support long-term strategic initiatives. 
Companies in this article