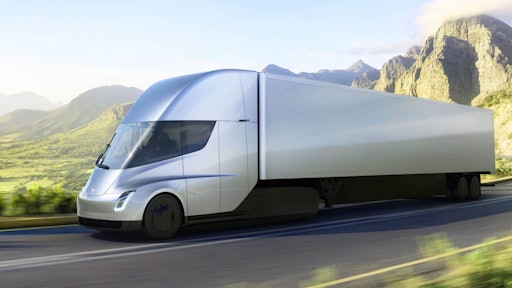 Tesla's electric semi-truck went on its first delivery carrying batteries from Nevada to California.
CEO Elon Musk made the announcement on his Instagram page.
The trip totaled fewer than 500 miles, meaning the two Tesla semi-trucks were able to make it on one charge.
To read the full original article, please click here.