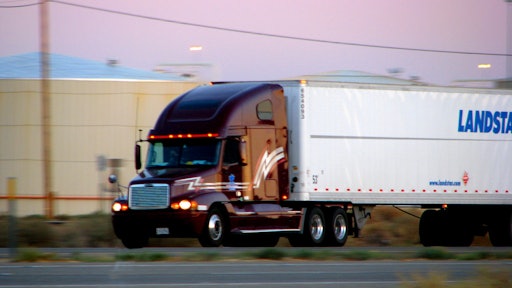 The final rule governing Sanitary Transportation of Human and Animal Food under the Food Safety and Modernization Act takes effect March 31, with some exceptions.
Lance Schuster, with Beard St. Clair Gaffney, believes trucking companies will face the greatest changes under the rule, which places the legal burden of "stopping the train" once a potential food-safety hazard is discovered on everyone in the supply chain.
The rule applies to food that is transported by truck or rail in bulk, not food fully enclosed by another container or requiring temperature control. Transportation on farms or from farms to fresh sheds is excluded.
"I think the biggest challenge about this rule is having individuals who haven't typically been subject to the (federal Food and Drug Administration) requirements recognize they have responsibility to take action under the law," Schuster said. "Trucking companies typically don't think of themselves as having responsibility to make certain food is safe."
On the shipping and receiving ends, businesses with fewer than 500 workers and earning less than $27.5 million annually are granted until April of 2018 to comply. Furthermore, transportation operations with average annual revenues under $500,000 over a three-year cycle — such as individuals with their own trucks — are exempt from the rule.
Idaho Trucking Association President and CEO Julie Pipal said her organization lobbied for all truckers to be regulated, concerned smaller operators who aren't compliant will risk losing contracts.
She said some of her companies are implementing their own transportation rule training programs. She believes the rule should make carriers more vigilant, but added most trucking companies don't view themselves as a "weak link" and are already expected to comply with customers' safety practices.
More information about the Sanitary Transportation of Human and Animal Food ruling's impact can be found HERE.