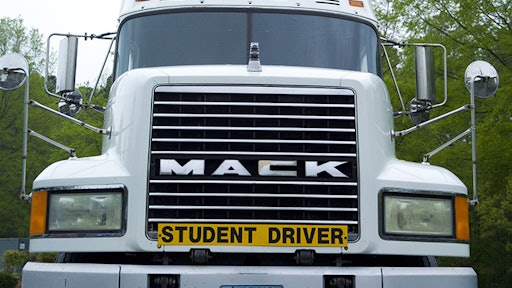 The U.S. Department of Transportation's Federal Motor Carrier Safety Administration (FMCSA) has proposed a set of comprehensive national prerequisite training standards for entry-level commercial truck and bus drivers seeking to obtain a commercial driver's license (CDL). This notice of proposed rule making (NPRM) presents the hybrid approach adopted by the Entry-Level Driver Training Advisory Committee (ELDTAC), combining a required minimum number of behind-the-wheel (BTW) hours (range and public road) with a prescribed theory curriculum for which no minimum number of hours is required. The NPRM incorporates performance-based concepts by requiring that driver-trainees demonstrate proficiency in both the BTW and theory portions of the curricula.
Negotiated rulemaking is a process which brings together stakeholder representatives and a federal agency to reach consensus on the text and/or major concepts to utilize in a proposed rule. In December 2014, FMCSA announced its intention to establish a negotiated rulemaking committee to develop proposed regulations to implement the MAP-21 requirements concerning ELDT for drivers operating commercial motor vehicles in interstate or intrastate commerce. The ELDT NPRM reflects consensus recommendations of a negotiated rulemaking committee comprised of FMCSA and 25 stakeholders and responds to a Congressional mandate imposed under the Moving Ahead for Progress in the 21st Century Act. FMCSA's ELDTAC met for six two-day negotiating sessions starting in February 2015 until reaching consensus in May 2015. The ELDTAC included FMCSA and a cross-section of representatives from motor carrier transportation, highway safety, driver training, state licensing, law enforcement, labor unions, and insurance organizations. 
Editors Insight: During a severe driver shortage, the trucking industry has not wavered from its commitment to driver safety and professionalism. The trucking industry has seized the initiative in working with the government in maintaining and improving the caliber of commercial drivers. The standards will improve not only the quality of the nation's commercial drivers, but the career opportunity that commercial driving offers to job seekers.
The driver shortage continues to plague the transportation industry. In addition to promoting the highest professional standards, the industry needs to do more to promote commercial driving as a career opportunity. The trucking industry organizations should work together on a public education campaign on the benefits of a commercial driving career. 3-8-16 By Elliot Maras