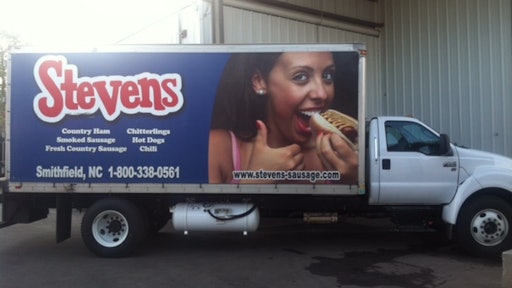 Depressed fuel prices have been one of the bright spots for fleet operations in 2015. But most industry observers don't expect diesel prices to remain where they are indefinitely. Which is why the North American Council for Freight Efficiency (NACFE) has been hard at work studying alternative fuels and strategies for economic alternatives, according to an article in the November/December Food Logistics Magazine.
Earlier this year, NACFE released its 2015 annual fleet fuel study, which reported on the status of various practices and technologies for improving freight efficiency among 14 major North American fleets. The report reported the progress of fuel efficiency technologies' adoption and highlighted benchmark competencies in several different areas.
The participating fleets include several logistics and food companies: FritoLay, C.R. England Global Transportation, UPS, Challenger Motor Freight, Con-way Truckload, Crete Carrier, Real Fleets, Nussbaum, Paper Transport Inc., Prime Inc., Ryder, Schneider National, Bison Transport and Werner Enterprises.
To read more, click here.