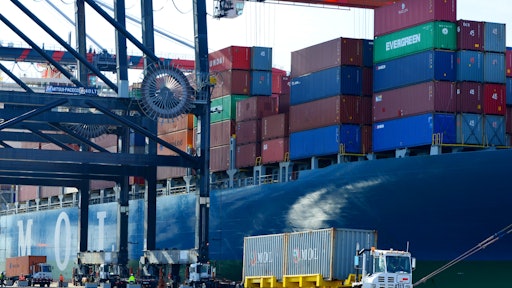 Florida ranks as the third most populous state in the nation while the U.S. Southeast region comprises over 60 million consumers, all of whom live within a day's truck drive from the Port of Jacksonville. This is one example of how the growth in agriculture trade and an expanding consumer population are expanding economic development in the Southeast, according to the August Food Logistics.
No doubt, JAXPORT and its rivals in the region are in the midst of a trade boom fueled by rising agriculture imports/exports and domestic consumption. The pending completion of the Panama Canal expansion project is only going bring more business to ports and other logistics providers who have been making strategic infrastructure investments over the past few years.
Refrigerated cargo is an important part of the overall trade mix. JAXPORT offers more than 3 million cubic feet of on-dock refrigerated space and more than 30 million cubic feet of temperature-controlled warehouse space in northeast Florida. The Port also boasts excellent interstate and rail links (CSX, Norfolk Southern, and Florida East Coast Railway (FECR)) to get perishable cargoes moving expeditiously. Chicken, seafood, produce and juice concentrate are some of the key commodities handled at JAXPORT, which works with logistics partners to provide services including order picking, freight consolidation, blast freezing, USDA inspection, fumigation, and flexible shipping and receiving hours.
To read the full article, click HERE.