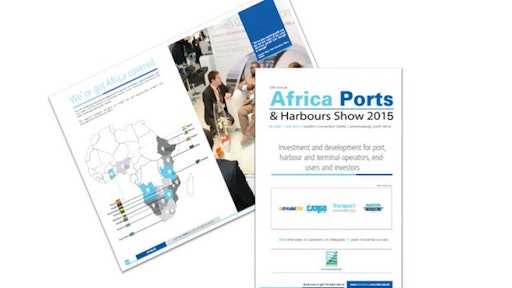 The Africa Ports & Harbours Show 2015, June 30 to July 1, at the Sandton Convention Centre in Johannesburg, South Africa, will educate attendees about transport and infrastructure in Africa. Global trade leaders committed to improving the business of ports and leading change in the ports and harbors sector across Africa will be attending the show.
Show organizer Terapinn, an international conference organizer, noted that Africa's ports have seen big developments in recent years and have benefited from both successful port management partnerships and improvements in investment plans.
Attendees will explore new and existing opportunities within the African ports, harbors and terminal sector. The conference will host keynote sessions by visionaries, African investors and ports operators and owners. Attendees will learn ways to structure infrastructure finance and how to become megacities.
For information, visit: http://www.terrapinn.com/template/live/documents/7271/16557