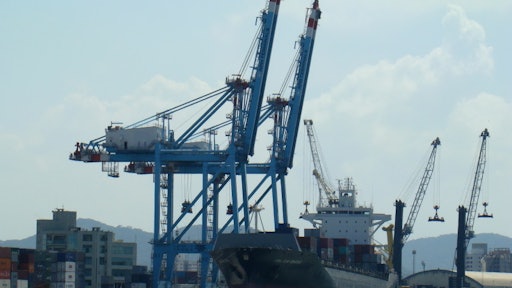 Protesters have agreed to open access to Brazil's main poultry exporting port of Itajai in Santa Catarina state, the port said on Wednesday, ending a lingering flashpoint after a two-week truck drivers' protest, according to The Maritime Executive.
A union of autonomous truck drivers agreed to the port's proposal to raise payments for transporters inside the port's grounds, the port said in a statement.
The protests demanding lower diesel fuel prices and higher payments to cover freight costs were concentrated in southern Brazil in its final days, blocking meat exports and leaving some grocery stores with bare shelves.
Warehouses outside Itajai port were full of containers carrying refrigerated meat for companies like BRF SA, the world's largest poultry exporter, and beef processor JBS SA, a private warehouse operator told Reuters on Tuesday. Protesters had blocked access to the port since Friday.
Federal highway police said only four protests in the southern state of Rio Grande do Sul were affecting federal highways on Wednesday, down from peaks of 100 roadblocks nationwide a week earlier.
To read more, click HERE.