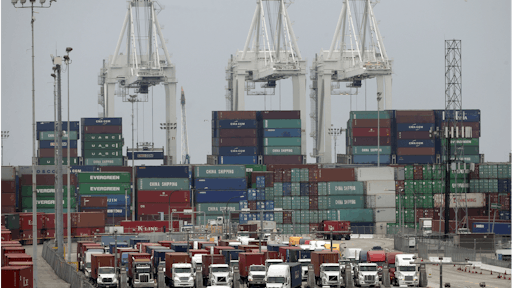 Shipping executives and union leaders for dockworkers at 29 West Coast ports ended a third straight day of contract talks late on Thursday without a settlement, despite arm-twisting from the U.S. labor secretary, but planned to meet again on Friday, according to Reuters.
Labor Secretary Tom Perez joined the talks in San Francisco on Tuesday at the behest of President Barack Obama, who has come under growing political pressure to intervene in a dispute that has rippled through the trans-Pacific commercial supply chain and could cost the U.S. economy billions of dollars.
The International Longshore and Warehouse Union, representing 20,000 dockworkers, has been locked in negotiations for nine months with the bargaining agent for shippers and terminal operators, the Pacific Maritime Association (PMA).
Tensions arising from the talks have played out in worsening cargo congestion that has severely slowed freight traffic at ports that handle nearly half of all U.S. maritime trade and more than 70 percent of imports from Asia.
More recently, the shipping companies have curtailed operations sharply at the marine terminals, suspending the loading and unloading of cargo vessels for night shifts, holidays and weekends at the five busiest ports.
To read more, click HERE.