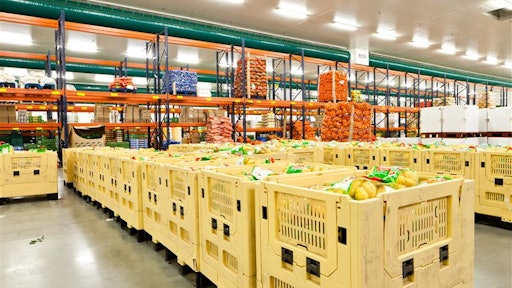 Chlorophylle - stock.adobe.com
Phononic announced its Active Cooling Solutions (ACS) platform, a full-service, sustainable solution to solve end-to-end cold chain fulfillment needs for the grocery industry.
"Today, there is a lack of an end-to-end cold-chain solution that is effective and provides flexibility, sustainability and cost advantages. Phononic's ACS platform addresses this gap – providing on-demand cooling and freezing on order through-put achieving unprecedented energy savings," says Dana Krug, SVP at Phononic. "Our State of Online Grocery Shopping annual report showed that 67% of retailers are planning to spend between $500,000-1.5 million on cold chain technology and/or fulfillment this year. The ACS Connected Services platform is proven through retail and automation partnerships as the best solution for more precise and secure cooling and freezing from storage to curbside pickup to last mile, with critical traceability for retailers' cold chain fulfillment needs."
From Phononic:
The ACS platform offers a complete cold chain fulfillment solution that allows retailers flexibility and scalability to meet the ever-changing needs of their business and the always-shifting behaviors of consumers. The ACS platform launch includes critical hardware, accessories, and data-driven services and support optimizing e-grocery fulfillment:
The Actively-Cooled Tote (ACT) 2000 is a fulfillment solution for precise and secure cooling and freezing with plug-in carts for optimized picking, staging and curbside pickup; vertically powered storage racks to minimize storage footprint; integration into robotics automation; IoT data connectivity features and turn-key installation and support.
ACS Last Mile is the first all-electric tri-temperature delivery vehicle, realizing zero emissions and unprecedented sustainability for grocery retail.