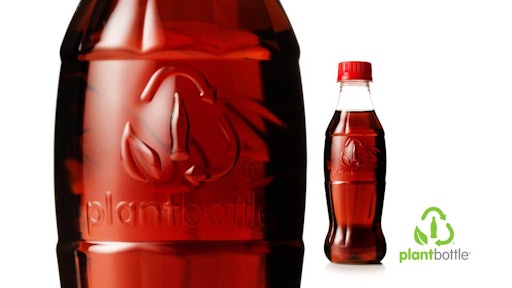 The Coca-Cola Co. took another step toward building a stronger, more streamlined production system in its flagship market by announcing the formation of a new National Product Supply System (NPSS) in the U.S. The mission of the NPSS will be to facilitate optimal operation of the U.S. product supply system for Coca-Cola bottlers in order to:
Achieve the lowest optimal manufactured and delivered cost for all bottlers in the Coca-Cola system
Enable system investment to build sustainable capability and competitive advantage
Prioritize quality, service and innovation in order to successfully meet and exceed customer and consumer requirements
Under the new NPSS, three existing independent producing bottlers, Coca-Cola Bottling Co. Consolidated (Consolidated), Coca-Cola Bottling Co. United (United), and Swire Coca-Cola USA (Swire), as well as the company-owned Coca-Cola Refreshments (CCR) along with Coca-Cola North America, will be members of Coca-Cola's National Product Supply Group (NPSG). The NPSG will administer key national product supply activities for these NPSS bottlers, which currently represent approximately 95 percent of the U.S. produced volume.
"Our U.S. operating model continues to become stronger, more aligned and more competitive. Today we are taking further action to enable profitable growth for our entire U.S. system," said Muhtar Kent, chairman and chief executive officer. "We will leverage the strengths and capabilities of the four largest producing bottlers in our U.S. system, CCR, Consolidated, United and Swire to operate as one highly aligned and highly competitive national product supply system."
Under the initial terms of the letters of intent, it is anticipated that each NPSS bottler will acquire certain production facilities from CCR within their transitioning distribution territories. Initially, it is contemplated that CCR will divest the following nine production facilities with an estimated net book value of $380 million:
Consolidated will acquire production facilities in Sandston, Va., Baltimore and Silver Spring, Md., Indianapolis and Portland, In. and Cincinnati, Oh.
United will acquire the production facility in New Orleans, La.
Swire will acquire production facilities in Phoenix, Az. and Denver, Co.
The transition of these production facilities from CCR to NPSS bottlers is anticipated to take place between 2016 and 2018. The sale of additional production facilities from CCR to NPSS bottlers in previously announced transitioning distribution territories will be considered in due course. CCR's territories will continue to be refranchised as previously announced and decisions on any remaining production facilities in those territories will also be considered at that time.
"The National Product Supply System will benefit all of our U.S. bottling partners by driving our production system to manufacture products at the lowest optimal cost," said Sandy Douglas, Executive Vice President and President, Coca-Cola North America. "The board of the NPSG will focus on infrastructure planning, innovation planning, and optimal sourcing. Importantly, we believe the NPSS structure allows us to leverage our significant system scale with the unique competitive advantage of being able to act with speed. This will be enabled by the outstanding commercial capabilities of a strong local bottling system."
The new transactions announced today are subject to the parties reaching definitive agreements. The parties are committed to working together to implement a smooth transition with minimal disruption for customers, consumers and system associates.