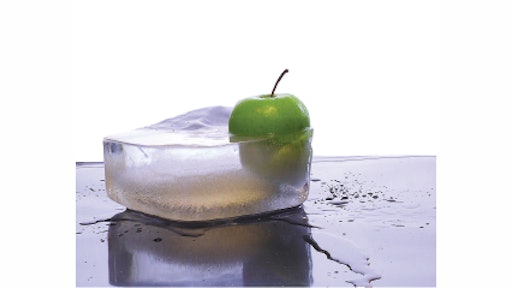 A report from Research and Markets, "Global Cold Chain Markets 2015-2019," forecasts the global cold chain to grow at a combined annual growth rate of 15.75 percent and 10.53 percent in terms of revenue and volume, respectively, over the period 2014 to 2019.

The global cold chain market can be segmented into the following segments: meat, fish, and seafood producers, bakery and confectionery producers, vegetable and fruit producers, and dairy and frozen desserts producers.

The report has been prepared based on a market analysis with inputs from industry experts. The report covers North America, Europe, the APAC region, and the ROW; it also covers the global cold chain market landscape and its growth prospects in the coming years. The report also includes a discussion of the key vendors operating in this market.
Commenting on the report, an analyst from the team said: "One key trend witnessed in the market is the increased demand for cold chain logistics in emerging economies. With the rapid increase in the global population, growth of the organized retail sector, and increased food wastage, emerging countries such as India and China are increasingly developing their own cold chain logistics facilities to meet the high demand for food and to reduce the food wastage."

According to the report, one of the main drivers of the global cold chain market is the increased need to reduce the food wastage because of spoilage. The large global population is one of the reasons for the increased demand for food products which has led to an increase in the demand for cold chains to help in the preservation of food products, and this demand is expected to increase further in the future.
Further, the report states that one key challenge that the market faces is the high cost of real estate and energy. The rise in interbank exchange rates and the increase in the purchase of treasury bills have increased the value of real estate, increasing the rental and purchase price of warehouses. Increased competition among vendors and the increase in the demand for cold chains have exerted additional pressure on the vendors to expand their logistic facilities, which has been difficult because of the rise in real estate prices.

The study was conducted using an objective combination of primary and secondary information including inputs from key participants in the industry. The report contains a comprehensive market and vendor landscape in addition to a SWOT analysis of the key vendors.
You can find the report HERE.