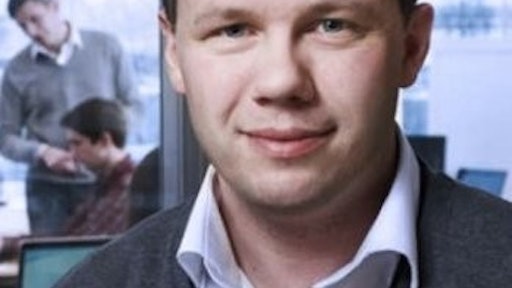 Food safety leaders are under tremendous pressure to regain customer trust by delivering consistently high-quality food across the complex supply chain. Maintaining cold chain integrity is a critical component to managing risks end-to-end and ensuring quality products for consumers.
Significant growth in the recent number of food safety incidents and recalls, an increase in media scrutiny and evolving regulatory requirements have placed increasing responsibilities on food safety leaders to regain consumer trust by delivering consistently high-quality food cross the complex cold chain, while meeting the various regulatory requirements. Every business is unique and maintains its own distinct operational requirements. What is common, however, is that the strength of a food brand is comprised of the sum of the operational, regulatory and reputational risk points that have been effectively mitigated by employing the right people, processes and technology.
Identifying the right cold chain risks
A cold chain risk mitigation program should include a comprehensive risk assessment to identify the greatest risks that should be addressed, recognizing that not all risks are equal. Cold chain risk mitigation should span regulatory, operational and reputational considerations.
The FDA's Food Safety Modernization Act (FSMA), in addition to other rules such as the Hazard Analysis and Risk-Based Preventive Control (HARPC) rule, requires an outcome-based approach to food safety and quality programs, and can be leveraged to create a culture of preventive food safety. To fully protect against cold chain regulatory risks, businesses need to maintain compliance with national and local regulatory requirements for food safety. This includes properly executing on inspectional findings and keeping apprised of regulatory changes that can affect business.
While regulatory compliance is important, operational risks also substantially affect business growth and sustainability. A lack of management commitment to adopting a food safety culture across the organization, or a failure to document and maintain standards, policies, procedures and expectations end-to-end across the cold chain may lead to unnecessary risks of cold chain breakdowns that can impact food quality and safety, in addition to operational inefficiencies.
Reputational cold chain risks reflect external perceptions that can impact a brand for years, and are influenced by customers, media, government and the public generally. While these risks might arise from mismanaging customer and employee complaints, often they are directly related to a lack of proactive programs in place or external facing efforts that demonstrate the strength of food safety initiatives and accountability.
An effective cold chain risk management program should be devised and implemented through documented processes and communication to all relevant stakeholders, factoring in the various risk points for each step of the supply chain.
Growers often lack traceability systems to accurately track temperature-sensitive products as they move from farm to fork. In the event of a recall, when it's crucial that potentially affected products are immediately identified and isolated, it may take days to track down products, if at all. For manufacturers, knowing which suppliers carry the greatest risk is important — yet many do not have full visibility into temperature and product movement traceability data.
A distribution center might inadvertently release products placed on a QC hold, and without a traceability solution in place, a loss of product visibility and control can result in all products needing to be removed from store shelves or items removed from menus in order to prevent unsafe food from reaching customers. Despite FSMA's Food Sanitary Transport rule, risks related to adulteration can impact transporters without adequate technology and processes in place.
In addition to demonstrating a strong food safety culture, restaurants and food retailers risk diminished shelf life and food quality and safety issues if the temperatures inside coolers, walk-in coolers and other refrigeration units are not properly maintained. Even a local outbreak might mean that all products must be removed from shelves. Over time, these incidents add up and can substantially impact margins and reputation.
Implementing the right risk mitigation strategy
Real-time cold chain monitoring of temperature-sensitive food products is increasingly mission-critical as more high-quality fresh and temperature-sensitive products move through the supply chain every year.
IoT-driven analytics delivered through cloud-enabled dashboard data have helped to shed new light on cold chain logistics, while protecting food freshness, quality, and safety, and reducing food waste. Sensors embedded into wireless and real-time solutions can attach to the inside of a cooling unit or placed directly on the palette level, and measure temperature, humidity, pressure, and light for product tampering. Some technology employs GPS to measure product location in real-time, immediately sending that data to a cloud-based software platform and made available on demand.
Traditionally, cold chain solutions have been single-use, and do not stay with products through their entire journey from farm to fork. However, new technology can stay with product end-to-end, while providing food quality leaders with actionable insights and the ability to proactively intervene if environmental conditions start to deviate. Over time, aggregated data can help to automate the cold chain, ensure food supply, shorten delivery times, lengthen shelf life, and expedite the shipment and quality review process.
A risk-based preventive approach that effectively addresses operational, regulatory, and reputational risks is critical for protecting brand. An integrated solution that provides real-time temperature monitoring and product location traceability can help businesses comply with multiple compliance standards and requirements, in addition to internal quality processes. At a time when the food industry as a whole is under significant pressure to regain customer trust, build brand loyalty and protect brand integrity, businesses need to think about innovative solutions. With a preventive program in place, organizations can ensure that consistently high-quality products reach their customers while protecting against cold chain failures and costly recalls, and minimizing the time spent on food safety issues.