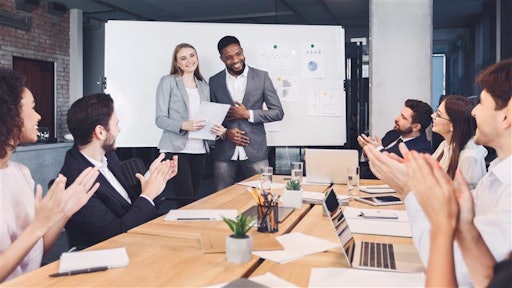 Prostock-studio
Dorner Appoints Matthew Kelley as New Regional Sales Director
Matthew Kelley has been appointed as regional sales director for Dorner. In this newly created position, Kelley will lead a team of Dorner regional managers to grow the company's industrial and sanitary conveyor business.
Kelley brings more than 14 years of sales experience to Dorner. He was most recently a regional sales manager at PCM, a fluid-handling equipment supplier for industrial and food markets. Kelley also held various sales manager positions within the natural resources and medical industries.
Third-party logistics provider Weber Logistics announced that Stellex Capital Management (Stellex), a middle-market private investment firm with significant transportation and logistics experience, has partnered with Weber's management team in a recapitalization focused on accelerated expansion. The terms of the deal were not disclosed.
Company ownership transitions from the Weber family, which founded the company in 1924 and had built it into one of the most respected logistics companies in the Western United States. Bob Lilja, formerly Weber's President and COO, has been named chief executive officer. The company's existing leadership team will leverage its new capital base to enhance services to clients and drive Weber's new growth agenda.
Delta Air Lines Names Logistics Veteran to Lead Cargo
Delta Air Lines is reshuffling the leadership of its cargo division and giving it a more prominent revenue-bearing role. In a move rumored for weeks, the Atlanta-based airline announced Monday that Robert Walpole will succeed Shawn Cole as vice president of cargo effective Tuesday and that the cargo business will now fall under the Commercial organization to ensure greater market integration. Cargo previously came under Operations.
Cole will become vice president-global sales, a newly created role focused on identifying overlapping strengths within Delta's portfolio of global corporate and travel management companies. Cole will report to Bob Somers, senior vice president-global sales.
Companies in this article