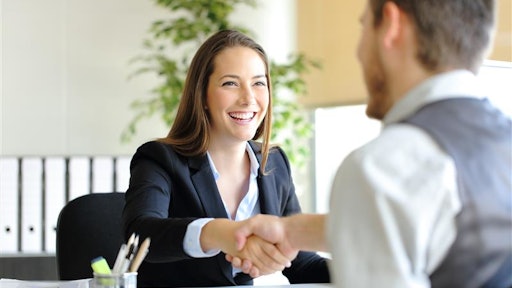 Antonioguillem
Qatar Airways Cargo says it is delighted to announce that Kirsten de Bruijn has joined the Airline in the capacity of senior vice president, cargo sales and network planning.
An Air Cargo veteran with 13 years of experience in management in the air cargo industry, she shares Qatar Airways belief that the pace of change brought about by recent global events demands value centered leadership around revenue and margin management.
After 36 Years with Daimler: Stefan Buchner Retires
After 36 years in various management functions in the Daimler Group, the current member of the board of management of Daimler Truck AG and head of Mercedes-Benz Trucks will retire on Sept. 30 2020. Stefan Buchner has been a member of the board of management of Daimler Truck AG since November 2019 and has been responsible for Mercedes-Benz Trucks since 2013.
RLS Assembles Dynamic Team to Guide National Expansion
RLS Logistics and its affiliates announced a string of new hires and promotions supporting its national expansion plans. The moves include co-founding RLS Partners with Tom Casey, a noted business leader, entrepreneur, and veteran of the cold storage industry. His involvement is bolstered by promoting another industry leader, Ken Johnson, to chief operating officer, RLS Warehousing Group and Ron Pack, vice president, technology.
These moves further RLS' goal to provide food manufacturers and entrepreneur-led cold storage companies an unprecedented platform and national network. The changes within the RLS organizations are designed to support the entrepreneurial spirit and family values at the core of the RLS PRO Program.
Port Manatee Promotes Three, Forms New Department
Port Manatee has promoted three members of its professional team, effective Oct. 1, and created a new communications and public relations department.
Heading the newly formed department is Virginia Zimmermann, who has been elevated to the position of director of communications and public relations. She came aboard at Port Manatee in October 2013 as marketing and public relations manager and most recently served as senior manager of communications and government relations.
Also, in the new department, Caitlin Mullan has been promoted to communications specialist. She joined the port in June 2019 as communications and marketing assistant. Meanwhile, David "Moe" Moravchik has been upgraded to deputy director of public safety and security at Port Manatee. Moravchik, a 25-year U.S. Army airborne tanker combat veteran who retired with the rank of first sergeant, came to the port in March 2018 as security compliance officer and served since June 2018 as security compliance manager.
TA Services Adds Andrew Welling as Director of Cross Border Services
TA Services, a premier full-service logistics provider, announces the appointment of Andrew Welling as director of cross border services. In this position, Welling will be responsible for building, managing and supporting the rapid growth of TA Services' cross-border logistics services between the United States, Mexico and Canada, as well as its less-than-truckload (LTL) consolidation business segment. Based in Indianapolis, Welling will work closely with Richard Piontek, TA Services' president for managed transportation.
Ford Announces Operational and Leadership Changes
Ford is continuing to streamline and transform its global business, making changes in how the company is organized and operates to deliver executional excellence that benefits customers and delivers sustained profitable growth.
Jim Farley, who today succeeds Jim Hackett as Ford's president and CEO, outlined key goals and organizational changes during a virtual town hall meeting with the company's global team. Farley said Ford plans to move with urgency to turn around its automotive operations – improving quality, reducing costs and accelerating the restructuring of underperforming businesses.