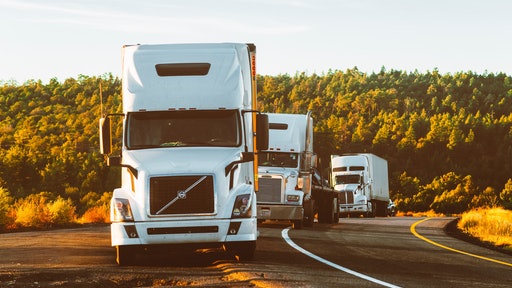 Pexels
Pre-COVID-19, food and beverage manufacturers were slow to embrace direct-to-consumer (DTC) channels — for good reason. Produce, both perishable and delicate, is heavily dependent on quick delivery, and customers often want to pick out their own. Other products, such as soda, are low-priced but costly to ship due to weight and dimensions.
Consumer demand also didn't force an evolution. In 2018, only 5.8% of consumers reported purchasing food or beverages using DTC services once in the prior 12 months, according to Global Data, compared to 35.3% across all verticals in the same time period (Direct-to-Consumer Brands 2020, eMarketer).
But, in 2020, everything changed. Stay-at-home orders and concerns about health and safety accelerated consumer demand for products delivered directly to our respective bunkers.
Food and beverage companies large and small responded quickly to meet the growing demand. Some segments, such as craft beer, pivoted out of necessity. Others, already focused on DTC, reorganized to meet the remarkable increases in volume. Some clients, such as an online gourmet food and gift purveyors and foodservice distributors for home and restaurants, saw more than a 300% increase in package volume.
Shipping charges, unfortunately, increased by the same percentages.
So, now that stay-at-home is the New Normal and new habits have been formed, how do food and beverage companies design an optimized shipping strategy to meet what appears to be a long-term demand?
Recommendation #1: Examine shipping data to understand where you were, where you are now and what has changed.
The jury is out as to whether we are in a "New Normal," but six months is ample time to identify trends in the changes to your volume, shipment characteristics and surcharges. Now is the time to review your shipping invoice with attention to:
· Service utilization (e.g., ground, two-day, one-day). Consumers are aware of the pandemic's impact on manufacturing and logistics, so the "Amazon effect," or expectation of fast shipping, has largely subsided. But, your contracts may still be based on a service utilization model that doesn't fit today's consumer behavior. This can have devastating consequences for your shipping costs. Take, for example, a 5-pound package shipped across the country via ground service. Undiscounted, it would cost $15.25 and take five days to get there. But, if a customer chooses two-day shipping, that same package would cost $62.16 via two-day air. It doesn't take long for a nearly $50 cost increase to eat away at margins.
· Average package weights. Pre-COVID-19, consumers were likely to buy a small number of items from a wide range of online sites. Even in the first few months of stay-at-home orders, the bunker mentality led to impulse purchases — "I'll-buy-that-12-pack-of-toilet-paper-now-before-it's-gone" thinking. We predict future online shopping habits will include more grouping of orders — buying the toilet paper along with a big supply order, for example — which means package weights will likely go up. If shipping is optimized and your contract well-negotiated, you'll be able to manage the shift. But, bigger packages can also hit margins hard. For example, major carriers took a 20% increase in the weight-based additional handling surcharge in 2020, and it's likely to go up again with the general rate increase (GRI) for 2021.
Recommendation #2: Review carrier contracts and carriers' performance.
After carefully reviewing your shipping invoices, you have a clearer view of shipping behavior. Now it's time to look at how carriers performed. What was the average time in transit? Did it meet your service guarantee? Did your product reach the customer in time and in good condition?
FedEx and UPS both suspended their service guarantees in mid-March. Guarantees aren't likely to return anytime soon. But, that doesn't mean you can't negotiate some assurances in your contract, particularly if you have a perishable product or your customers expect delivery within a certain time frame. You may need to switch to a two-day shipping product, for example, but this can be used as a negotiation point.
Recommendation #3: Negotiate contract changes.
A lot has changed for you — and your carriers — since March. As we move into 2021, schedule a discussion with your carrier representatives to discuss the many ways your business has changed and how your contract may or may not have performed.
Assess your e-commerce sales activity, establish a forecast for the remainder of the year and understand the carriers' performance relative to your goals. This assessment is particularly vital for food and beverage sellers with a product that is sensitive to time of transit.
Many shippers go far too long without addressing their contracts with their carriers. But, the longer you've gone without negotiating, the more likely you're paying too much. The effect is amplified the more your shipping profile has changed. We estimate contract negotiations can reap an additional 10% in savings for every year that has passed since you have reworked your agreement.
Because of the extreme changes in consumer and carrier behavior, our team is modeling what-if scenarios for customers, which is one way to optimize despite the present uncertainty. We look at more than a trillion data points when we conduct parcel analysis. The most important right now? We're not going back to the shipping behaviors of 2019. So, whether you go "all in" with a DTC strategy or not, it's time to design an optimized shipping plan for 2021.