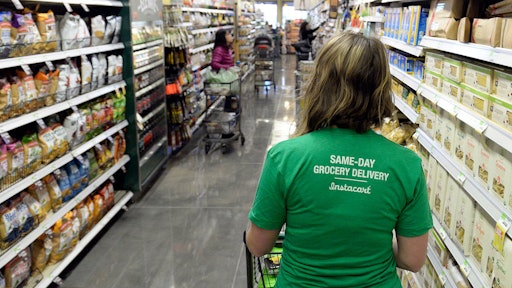 Just after Instacart announced that it was lowering its membership prices to better compete with Amazon for Whole Foods delivery, the company announced that it will no longer be doing business with the organic grocer.
Tech Crunch reports that Instacart currently has 1,415 paid Instacart couriers at 76 Whole Foods locations. Over 200 of its couriers, who exclusively deliver groceries from Whole Foods, will no longer make Instacart deliveries beginning Feb. 10. Instacart has reportedly placed 75 percent of the workers in roles, however, 25 percent of workers have been laid off. Adding to that, 1,016 of its 1,415 employees are expected to be placed in new stores, so layoffs could surpass 350.
In a blog post, Instacart founder and CEO Apoorva Mehta said the company will be offering transfer bonuses to all current Whole Foods couriers that have transitioning to new stores. Laid off employees will receive a separation packaged based on a minimum of three months of maximum month pay.
Developments over the last year and a half forced Instacart to shut down its relationship with Whole Foods earlier than expected.
While the number of employees affected by the Whole Foods partnership ending seems like a fraction of Instacart's total 70,000 employees, it could potentially lead to bad news for the company as Amazon continues to vamp its grocery presence.
Still, the company is confident in its ability to compete with the e-commerce giant.