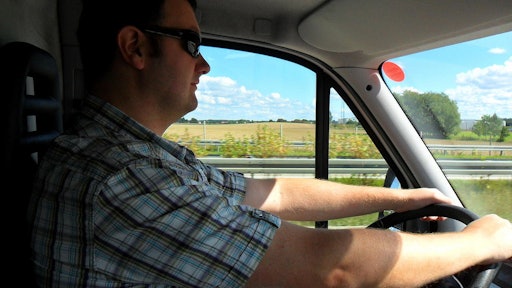 Driver iQ, providers of comprehensive background screening and driver monitoring services to the trucking industry, announced that GRT Transportation is eliminating revenue loss by filling empty seats with qualified drivers faster than ever before.
"For every idle truck per week, we lose about $1,200, plus the cost of recruiting and onboarding a new driver," said Alexia Guarneros, training and development at GRT Transportation. "The advantage of Driver iQ is that it enables us to hire and onboard drivers much faster. Driver iQ also saves management time and helps us identify qualified drivers more effectively. When you add it all up, the value of Driver iQ to our operation is priceless."
Founded in 2011 with four trucks, GRT Transportation now operates 194 tractors from three terminals. Headquartered in Laredo, Texas, the long-haul, regional, dedicated and expedited truckload carrier also offers brokerage, warehousing and supply chain management services.
GRT Transportation uses Driver iQ comprehensive background screening services to qualify drivers. The carrier now processes about 20 drivers per week through Driver iQ, including motor vehicle record (MVR) reports for all applicants and previous report of employment reports for some drivers. Also checked are Commercial Drivers License Information (CDLIS) and criminal backgrounds.
"Filling empty seats with qualified drivers, and using administrative time and resources effectively and productively are important to all carriers," said Todd Hensley, vice president of business development at Driver iQ. "We are pleased that our comprehensive, accurate and reliable background screening services are providing those savings to GRT Transportation."
Driver iQ maintains the trucking industry's most up-to-date, detailed and actionable driver employment database. Carrier customers are granted access to employment verification, driving records, criminal record searches and ongoing driver monitoring, and are able to store driver employment records in the Driver iQ database at no cost.