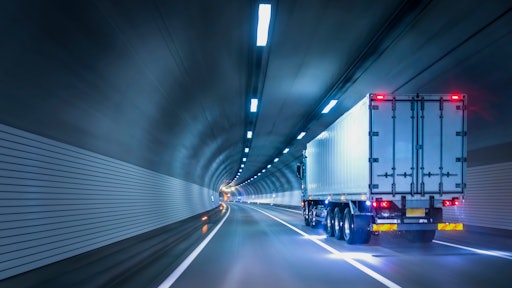 Getty Images
Third-party logistics providers (3PLs) are a vital part of the U.S. freight shipping infrastructure. Businesses of all sizes hire 3PLs to fulfill customer orders and keep their supply chains humming, so it's critical that 3PLs have the tools needed to operate efficiently and with low error rates.
One of the most important tools available to any 3PL is logistics software. These software suites help 3PLs manage their operations and allocate resources effectively, so they can provide better service to their clients and keep supply chains moving efficiently.
Why 3PL software is important
What's so important about choosing the right 3PL software?
● 3PL software helps reduce the risk of human error by automating key functions.
● 3PL software makes customer service better by giving 3PLs an easy way to collect customer information into a centralized database and integrate it with daily operational practices.
● 3PL software saves time by automating cumbersome paperwork such as bills of lading.
● 3PL software helps track important data and gives management a way to visualize the big picture of a business's operations.
● 3PL software fosters transparency and accountability by providing access to raw data and improving management's ability to spot inconsistencies.
To capture the most crucial benefits of 3PL software, businesses need to know how to select the right type of software and which features to look for.
Types of 3PL software
There are three major types of 3PL software on the market today:
Warehouse management software (WMS) is designed to streamline warehouse processes such as receiving, picking and even layout design. WMS systems are great at what they do, but also may lack the ability to coordinate supply chain operations at a higher level.

Supply chain management (SCM) software allows a 3PL to take a birds-eye view of their entire supply chain and ensure that all moving parts work together. SCM suites typically offer many of the capabilities of WMS software, but with added functionality that allows them to monitor and control other supply chain elements such as freight transportation, supplier relationships and pricing. However, SCM software doesn't provide the true single-platform integration that enterprise resource planning (ERP) software does.

ERP software is the most complex and comprehensive type of 3PL software, designed to consolidate a business' key financial and operational functions onto a single platform. ERP systems have the advantage of a comprehensive approach that allows the integration of multiple systems, but can also be more challenging to use and set up than simpler types of software.
To find the most effective 3PL software solution, 3PLs need to carefully consider which type of software best suits their needs. Some 3PLs may need more than one piece of software to achieve their goals.
What to look for in 3PL software
Businesses choosing new 3PL software should make sure to look for these features:
● Scalability. 3PLs often need to scale their operations quickly, so good 3PL software will include robust scalability functions. Make sure that a 3PL software product's scalability options line up well with the specific growth goals of your business, such as expanding e-commerce fulfillment, automating warehouse operations or moving into new geographic markets.
● Tracking. Today's businesses expect a 3PL to offer full real-time tracking of their cargo, and many need additional services such as remote temperature monitoring. Thus, 3PL software should preferably include robust cargo tracking options, and many 3PLs will want the ability to integrate cutting-edge solutions such as Internet of Things (IoT) sensors that automatically track cargo handling conditions.
● Compliance. Regulatory compliance has never been more important in the logistics industry. Quality 3PL software helps businesses master the many facets and challenges of compliance by automatically checking data for compliance and flagging potential problems. Some 3PL software can also help track and organize key documents such as FMCSA registrations, freight broker bonds and other types of surety bonds needed.
● Multi-client design. Since most 3PLs serve multiple clients, 3PL software should be able to accommodate service to numerous accounts with cargo that will often be occupying the same warehouses and shipping containers.
● Billing. Coordinating accounts payable and receivable is a major function of many 3PL software products. Many businesses choose software that can help create more consistent billing by automating billing and invoicing functions to track a unit of cargo as it moves through paid services, such as receiving, put-away and packaging.
● Automation and artificial intelligence (AI). 3PL software should be capable of automating labor-intensive tasks such as invoicing and data entry. It's also often a good idea to choose software with the capacity for AI and machine learning functions such as predictive analytics, as these technologies are at the forefront of the next generation of digital commerce.
● Security. Security is a critical concern for 3PLs, particularly ones that work with hazardous materials. High-quality 3PL software will include robust security and encryption options that help prevent unauthorized access to sensitive information.
● User-friendliness. Finally, a business needs to find a software solution that is reasonably intuitive and user-friendly. While no one software package will satisfy the personal preferences of every employee and department, it's nonetheless important to take these issues into account when making a selection.
Choosing 3PL software is a big decision that will affect many aspects of how a 3PL operates, so 3PLs owe it to their customers to make the right choice. Factors beyond those discussed in this guide will need to be considered, and you'll want to get a full buy-in from your IT department to ensure that the software you choose can be implemented successfully. Careful consideration of the relevant factors will produce a better result and help 3PLs grow a sustainable and successful business.