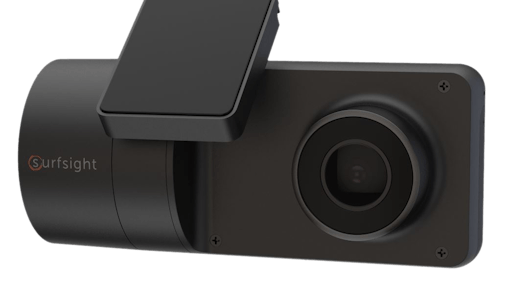 Transflo
Transflo has announced the AI-12 Dual Facing Dashcam solution as part of its Mobile+ ecosystem of digital and telematics solutions for truck fleets and drivers.
Surfsight provides real-time video visibility and insight into fleet performance and challenging situations on the road, helping fleets reduce risk and insurance claims while improving safety and productivity.
Integrated seamlessly with Transflo's telematics platform, the cloud-connected Surfsight dashcam uses front-facing and cabin-facing cameras. The camera uses built-in artificial intelligence to detect hazards on the road, and infrared to recognize driver distractions in the vehicle. The driver is automatically alerted.
Surfsight streams from vehicles to secure cloud-based servers, providing fleet managers with continuous access to video. Managers can review video of groups or individual vehicles via a customized, secure, online dashboard using a web browser running on any type of device. Surfsight also provides access to on-demand video retrieval and review on the company's cloud platform.
Surfsight dashcams cost just $200 and monthly subscriptions start at $25 per month as part of Transflo Bundle+, which extends the capabilities of the Transflo Mobile+ platform.
"Increasingly, video is an important tool for improving safety and operational visibility," says Doug Schrier, VP of product and innovation, Transflo. "The Transflo Bundle+ platform is the ideal way to incorporate vehicle video and telematics into your digital workflow."
Companies in this article