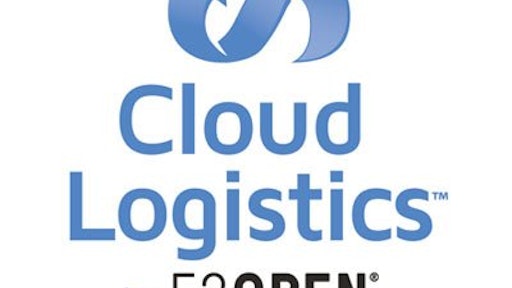 Cloud Logistics by E2open (Cloud Logistics) is pleased to announce the addition of Prestage Foods as the newest customer to join its global TMS platform. Prestage Foods, a privately held producer of pork and poultry products, recently selected the Cloud Logistics TMS to manage transportation for its fast-growing business.
"We are opening a new $340 million pork processing facility and need a transportation management system to help us manage the logistics operations," said Crystal Hill, director of supply chain and logistics at Prestage Foods. "We're opening our new facility in less than a month, so we needed a TMS that we could deploy quickly. The system had to be easy to use so our carriers and our poultry logistics team could adopt it without much training. We work with dozens of carriers and add more all the time so having a TMS that carriers love to use is a key differentiator for Cloud Logistics. Finally, we required a TMS that will grow and scale with us as our needs change. We will start with a few truckloads per day but will grow to over 50 a day within the first year and double to over 100 trucks a day when a second shift is added. Whether it's managing a few truckloads a day from one shipping location or hundreds across multiple locations, the Cloud Logistics TMS is a great fit that will support our business today and into the future at a great price point."
Cloud Logistics is revolutionizing transportation management by combining the best of mobile and social technology to offer a fast, easy and affordable TMS solution. Prestage Foods will leverage Cloud Logistics to simplify carrier selection, automate load tendering, streamline communications, track shipments, handle payments and invoice auditing, and provide detailed reporting. The company anticipates increasing daily shipments from its new location by approximately 1,000% in its first nine months, and then doubling that volume again in the following year.
"For the senior leadership team, the most compelling reason to partner with Cloud Logistics was to improve operational efficiencies and visibility," said Jere Null, chief operating officer at Prestage Foods. "This is a business that requires accuracy, timeliness, and cost effectiveness, in order to scale rapidly. Prestage Foods is growing fast, and Cloud Logistics will enable us to handle significant volume growth without adding additional headcount to the pork logistics team. We are also excited about the advanced reporting capabilities that will give us greater control of our operations."
Mark Nix, senior vice president, transportation management and founder of Cloud Logistics, added, "We are proud to have been selected by Prestage Foods as they embark on a new wave of corporate growth. We are dedicated to ensuring the highest level of satisfaction for our TMS customers and look forward to partnering with Prestage Foods as we grow together in the future."