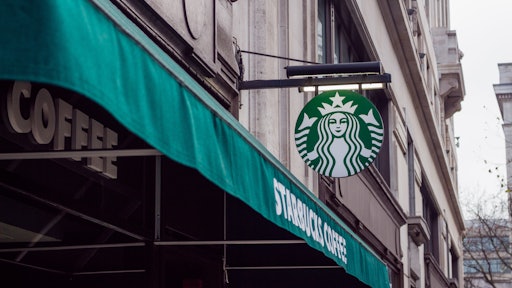 Pexels
CNBC reports that Starbucks will begin licensing its mobile and loyalty program technology that will allow global franchisees the opportunity to offer the Starbucks app to customers.
The company will reportedly take an equity stake in restaurant tech company Brightloom, and will serve on the company's board in exchange for giving it a license to some of its software.
Once the software is integrated into Brightloom's system it will provide the technology platform to other restaurant companies and operators of licensed Starbucks stores, CNBC reports.
Less than half of Starbucks' global markets have its mobile app, and only eight have mobile order and pay. According to data compiled by Deloitte, nearly 40 percent of transactions come from Starbucks' mobile app-based loyalty program and customers who order online increase their spending by 20 percent.
"The results we've seen in customer loyalty and frequency within our digital ecosystem speak for themselves, and we're excited to apply these innovations toward an industry solution that elevates the customer experience across the restaurant industry," Starbucks CEO Kevin Johnson said in a statement.