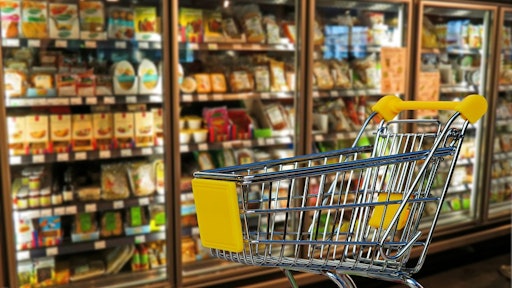 CPG brands are racing towards digitization to take over and advantage that e-commerce may be gaining on brick-and-mortar stores.
The latest item on their get-even list? Store shelves.
Forbes reports that CPG companies like Coca-Cola have conducted manual audits and surveys to see how and where stores stock their products on shelves, even looking into how their goods are placed next to rivals' and if any out-of-stock items have been replenished. Due to technology, this process is increasingly being dropped as CPG brands seek to bridge the gap between what they can see in stores and online.
Coca-Cola will replace its traditional manual audit of store shelves with tools from Trax, allowing product-shelf images to be taken on mobile phones using augmented reality, Forbes reports. According to the publication, a combination of image recognition, machine learning and aritifical intelligence will be used to study the images and give the company insight much faster on any shelf pattern or change. With the new technology, Coca-Cola will cut cost and time and be able to conduct corporate-level marketplace surveys six times a year, instead of two that was used in the past.
According to Forbes, cutting manual labor and time isn't the only thing that CPG companies find attractive about digitizing their shelves. The traditional CPG industry has been slowing sales and its market share lost to upstarts that what consumers are perceiving as more authentic, healthier and natural pitch. Forbes reports that the perimeter of supermarkets has outpaced demand in the packaged-goods-dominated center aisles where newer and smaller brands are winning shelf space. While consumers are continue to shop online more, the CPG had 1,000 fewer stores to sell to in 2017, Forbes reports.
Trax's growth is partially due to industry urgency. In the two years since the startup entered the U.S. market, it has won major CPG clients such as Kellogg, Kimberly-Clar, M&M's and Heineken and Anheuser-Busch. The U.S. represents more than half of the sales for Trax, Forbes reports, and the company is working with a number of major global retailers. The company is giving employees the ability to have employees free from manual tasks so that they can better serve customers.