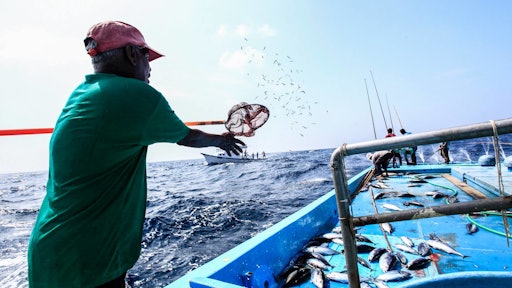 Real-time temperature monitoring and smart fridges in homes can help reduce waste. But a relatively new innovation, the blockchain, is seen by many as offering significant opportunities within agricultural supply chains, according to Science 2.0, a website where scientists post articles.
Blockchains are the technology that underpin cryptocurrencies like bitcoin, but they have uses other than currencies. They record information in a distributed ledger in a way that is both secure and immutable; by being distributed among many users these ledgers are resilient with no single point of failure, and they can be (depending on design), transparent to all users.
Described by the Economist as "the trust machine", blockchains provide supply chain transparency and data integrity, allowing a visible assurance of authenticity.
A number of startups are exploring the potential for blockchains in agriculture. Most notable is Provenance, a small U.K. B2B software startup using the blockchain to establish the authenticity of high-value goods, including food. They are experimenting with proving the supply chain of tuna caught in Indonesia being delivered to Japanese restaurants. They will use information on sensors or RFID tags and local certification, recorded in the blockchain, to track the fish along its journey from "hook to fork"; creating in the words of one of their founders, a "reputation system."
To read more, click here.