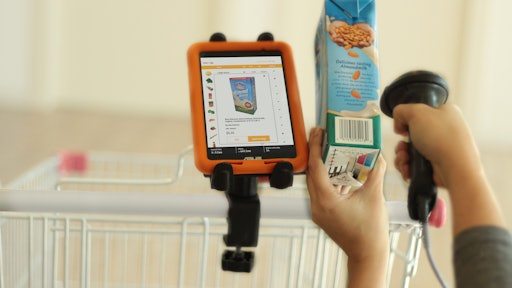 The f&b industry has been one of the slowest consumer goods industry to change its traditional retail commerce model, but technology providers are investing heavily in an omni-channel future for f&b, according to the September Food Logistics. Software developers have introduced numerous systems to support omni-channel fulfillment. Venture capital firms have invested hundreds of millions in f&b e-commerce startups.
The omni-channel poses some big challenges for f&b, but there are also big opportunities.
E-commerce is part of a bigger digital picture, according to Nielsen. A digital strategy includes interaction at every point along the path to purchase, including finding stores, making lists, checking prices, researching products, sharing content and purchasing. Such touch points occur both in and out of stores as consumers make greater use of e-commerce.
http://www.foodlogistics.com/article/12106872/the-omni-channel-arrives-in-force-fb-stands-at-a-crossroad
Editors Insight: One way that food and beverage differs from other consumer goods is the level of trust needed between the merchant and the consumer. This explains why food and beverage has been slower to embrace e-commerce than non-food industries. But food and beverage is nonetheless embracing e-commerce and the pace of change is accelerating. Nearly every food and beverage merchant will need to have the ability to take and fulfill orders placed over the Internet.
The e-commerce revolution is forcing food and beverage merchants to understand and embrace an omni-channel sales strategy. Food and beverage companies will have to respond to both online and offline demand for orders. The "pure play" web retailers pioneered e-commerce, but the brick and mortar retailers have the infrastructure in place to effectively respond to the online demand. This is why Amazon is establishing brick and mortar facilities and why Walmart is adding pickup locations for online orders. 9-21-15 By Elliot Maras