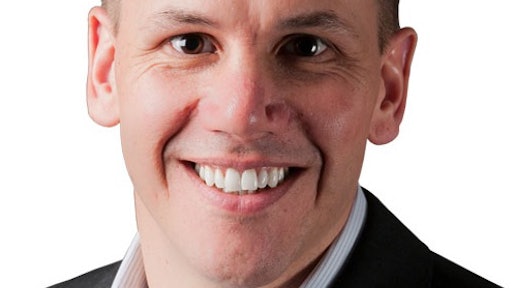 Moving from an on-premise to cloud-based warehouse management system (WMS) is a giant undertaking, but with significant benefits: A cloud-based WMS will help you focus entirely on business operations rather than back-office systems. This can lower labor costs or free-up IT resources for customer-facing applications rather than managing a warehouse.
Food and beverage companies have particular warehouse challenges due to the number of unique items managed, storage requirements and strict tracking and reporting regulations. This makes it even more important to carefully consider specific features when moving to a cloud-based WMS:
Flexibility: Parameters for put-away and let-down logic must be in place to ensure maximum efficiency. Securing a WMS that can configure tables to handle those requirements, as well as inbound logic (e.g. whether an item goes in a cooler or freezer), will mean greater adaptability and longevity of your WMS investment.
Reporting: Cold storage facilities that house and distribute perishable food items must comply with FDA regulations for tracking and reporting. You should be certain your WMS can generate customer and regulatory reports accurately and quickly.
Complete production traceability: Advanced traceability/genealogy and recall management tools will help you navigate a recall event. The WMS should be able to create a full genealogy of every product, tying batch numbers, full attributes capabilities and other data to the appropriate finished products, as well as to the production order or demand signal. Many applications also drive production reporting and quality inspections.
To the cloud: Suffolk Cold Storage
Suffolk Cold Storage (SCS) is a full-service cold storage third-party logistics distribution company that handles 13 million cases (260,000,000 pounds) of perishable food products annually at its Suffolk, Va. facility.
SCS moved to a cloud-based WMS to reflect its shift in the facility storage/distribution service model to increase volume and minimize overhead. SCS sought a flexible and adaptable WMS to lower IT labor costs, externalize all back-office hardware and equipment costs, and integrate an electronic data interchange (EDI) solution to exchange information with customers.
The company selected HighJump's cloud-based WMS and its integrated TrueCommerce EDI. The WMS was configured to SCS's specifications and ultimately helped SCS meet its goals. Now, only one system administrator oversees WMS operation and maintenance, resulting in a huge reduction in IT labor costs. Productivity (measured in units per hour) has increased 40 percent and the company has realized a significant reduction in lost or misplaced product since implementing the system. The EDI solution has helped SCS handle nearly 20,000 transactions a month. One manager described the WMS as an "invisible system;" one that is a natural part of the business but one that employees do not see or think about.
Clouds on the horizon
A cloud-based WMS is a cost-effective solution for any size company: The right one can provide as much power as a business needs while optimizing efficiency. As you consider moving to the cloud, understanding the features specific to your industry will make the investment worthwhile now and in the years ahead.