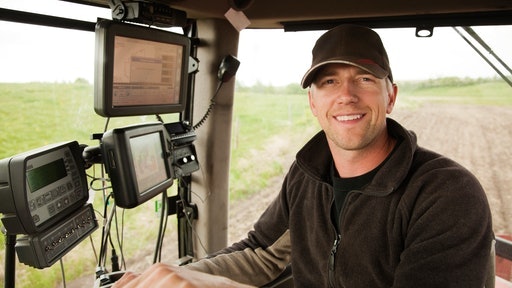 Getty Images
Even before the pandemic and the resulting supply chain issues, transportation was one of the highest costs that food distributors faced. Whether the need for specialized refrigerated containers, rising fuel costs, federal regulation governing driver hours, skilled driver shortages or changing consumer preferences for less processed products, costs continued to rise. As distributors look to reduce expenses, improved safety and training programs can generate new savings.
Truck driving is one of the most essential jobs in the United States; unfortunately, it is also one of the most dangerous. Even mid-size fleet vehicles face annual accident increases. Accidents cost reputation, money and lives. After any incident, fleet operators must contend with negative press, fines and lawsuits, higher insurance costs, offline vehicles and drivers, and reduced productivity. As a result, fleet services must work to improve safety to ensure goods and services are delivered and our roads are safe.
Unsafe driving is the cause of most road traffic accidents across all classes of commercial vehicles, and they can be extremely expensive. According to the Federal Motor Carrier Safety Administration (FMCSA), collisions can cost nearly $100,000 and $3.6 million if resulting in a fatality. Years of rising insurance premiums have pushed fleet operators to their limits, with dramatically increased deductibles and reduced coverage.
So, what can fleet operators do to combat risk and make good on their promise of delivery of services? A good start is focusing on the core of all fleets, the drivers themselves. With new technology and solutions, fleets are now equipped with coaching programs and devices to help them practice and ensure safety. See below for more tips on how to build a safe and efficient fleet.
Better drivers, safer fleet
It sounds simple, but better drivers make for a safer fleet. Selecting and screening a reliable team of skilled drivers who value safety must be a top priority. Fleet operators must identify high-risk drivers, provide driver record checks and driver risk profile programs and develop tailored safety and training programs to help reduce accidents.
An effective screening program will also increase driver retention. The average cost of driver turnover is $11,500 per driver. Improving the recruitment and retention process can reduce the operating expenses, build a more professional and cohesive fleet and reap large annual savings.
Tailer driver trainings
Everyone learns differently. Some are visual learners while others need to perform the task first. Only 14% of drivers using one company's training program preferred learning through video. Thus, 86% of drivers were disadvantaged before training even began. Ensure your safety curriculum bridges the gap between what is taught and what is retained by pinpointing your driver's method of learning and teaches to that strength.
Don't reinvent the wheel
The FMSCA regulates the number of hours truck drivers can drive daily and weekly. Its function is to protect the health and safety of truck drivers and all who use our roads. It provides guidelines surrounding hours of service, as well as general best practices for fleet services. The department has created a program to score, rank and group fleets based on how many safety incidents occur during a given time period. Rather than reinvent the wheel, utilize these blueprints when creating a safety and training program.
Adapt and learn
An old military maxim is "no battle plan survives contact with the enemy." The best plan on paper will always need tweaks once drivers hit the road. Continually update training resources to ensure they stay relevant and up to date. Determine whether drivers are putting what they learned into practice when driving. Identify what they are not doing, or are not doing well, and provide additional training where needed.
Utilize effective new technology
Food logistics businesses are already incorporating information technology in their daily operations to manage road and food safety compliance, road conditions and service level to improve performance. As new demands and consumer tastes drive the need for further change, more technology companies are adding products to make it easier to track data and implement safety measures.
There is a reason that more than half of commercial vehicles in the United States use telematic devices. Data tracking is essential to identify challenges and give managers visibility into driver behaviors and vehicle operations. The more detailed the data collection, the clearer the picture and its applications to shape ongoing improvements and driver coaching.
Fleet tech has expanded from basic location tracking and can now record or flag incidents of unsafe driving. New solutions can warn drivers when they exceed the posted speed limit, reveal unsafe driving, help defend against false claims and potentially prove that a driver was paying attention to their surroundings and acted to avoid an accident.
Benchmark your fleet
As some drivers will need more assistance than others, catalog how each driver performs before launching a new safety program. This is also a good time to benchmark vehicles and equipment for later comparisons of fuel consumption, wear and other vital data.
It is estimated that 85% of vehicle defects can be picked up during a simple walkaround check. Regularly scheduled vehicle maintenance ensures your fleet is safe and in proper working condition. Routine vehicle inspections and maintenance helps reduce breakdowns and costs.
Coach for long-term improvement
Once the technology is in place, the safety challenges identified and drivers know and understand what to address, the final step is to check in regularly and review their performance.
Some organizations offer incentives like gift cards for consistent, safe driving. Friendly competition can help employees view safety measures and integrate fleet tech to meet shared goals, protect drivers from false claims and verify the quality of their driving.
Utilizing government guidelines and industry best practices, a proper safety regimen can cut insurance premiums and settlements and help fleet operations incur fewer citations, conserve fuel, reduce wear and tear on vehicles, and most importantly, experience fewer accidents and help alleviate razor thin margins. Food distributors already face a gauntlet of rising, fixed costs from the need for specialized equipment, to extended supply chains, fuel, and rapidly changing consumer demands for food services. An effective safety program is one of the smartest investments a fleet service can make to reduce costs and improve efficiency.