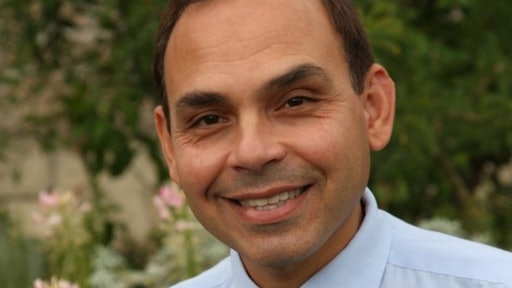 For many of us, the start of a new year is a time to set healthy eating goals after the excesses of the festive period. Knowing which foods to opt for and which to avoid or working out how much you should eat can be a complicated process.
There is a range of food apps which can help you track the values of the food you eat, but a group of researchers has argued that these apps have limited scope and varying degrees of accuracy. The academics have suggested there is potential to develop more powerful and comprehensive systems which can help users make healthy choices tailored to their personal circumstances.
Scanner app innovation
A new breed of automated food scanner apps, devices and methods is emerging which aim at identifying the nature of food and drinks in our diet. Methods include barcode scanning, near-infrared spectroscopy scanning with a mobile scanner, weighing with portable electronic scales, measurement of weight/portion size with smartphone photos and remote food and drink recognition by crowdsourced volunteers or dieticians.
However, these methods are of limited value if we cannot reason with the identified food and drink items in the context of a user's health conditions and preferences.
Many of these methods work by connecting to databases, matching and identifying scanned items and reporting the results back to the user. The academics assert that ontologies, formal namings and mappings of sets of concepts and their complex relationships within a domain, could enable new "intelligent" functionalities that conventional databases alone cannot deliver.
The promise of food ontologies
Our team has reviewed a number of food ontologies which could, with modifications and additions and when combined with other non-food ontologies, supplement these databases in an attempt to progress from mere automated identification of food and drinks to an application which can reason with identified items to better assist users.
The ontologies we reviewed were:
FoodWiki: a mobile e-health system which aims to help patients to avoid unhealthy ingredients that could worsen their health condition
FOODS: A Food-Oriented Ontology-Driven System - Diabetes Edition: a food menu recommender system for people with diabetes. This includes;
Open Food Facts: a global food database based on contributions from individuals around the world which allows users to learn nutritional information and compare products from around the world.
AGROVOC: A large multilingual thesaurus covering all areas of interest to the Food and Agriculture of the United Nations. It includes terminology widely used in agriculture, fisheries, forestry and food.
Food Product Ontology: An ontology which describes food products with common representation, vocabulary and language to help manufacturers, retailers, governments and institutions to publish their data.
None of the ontologies is fully comprehensive (some are meant for very specific uses), but they are good examples to learn from and might also form a basis for future developments towards a universal comprehensive "smart diet recommendation" engine/application. Existing ontologies and their applications hint at the potential of the powerful and smarter semantic reasoning with food data that can be achieved if such ontologies are combined with other relevant non-food ontologies.
This kind of advanced application would require a detailed knowledge of (or ontologies about):
Individual user's characteristics and health status/medical history
The best, current clinical evidence about nutrition/dietetics and disease conditions
Knowledge about different foods and drinks, local cuisine characteristics/cooking habits, commercial food/drink product offerings, etc. Variation by country and region should also be taken into consideration, given that people frequently travel these days for short or prolonged periods for work or leisure.
Defining the 'Internet of Food'
These complementary types of knowledge and the corresponding ontologies are key to delivering a smart "Internet of Food" which, much like the wider concept of the "Internet of Things," would use devices with electronics, software, sensors and network connectivity to create opportunities for more direct integration between the physical world and computer-based systems to improve efficiency and accuracy. Such an Internet of Food could provide context and user-specific diet insights and "intelligent" recommendations based on individual's health needs, circumstances and profiles at any given time.
An application like this could help with personalized menu planning, advising users on everything from nutrients they may be lacking, to foods which contain ingredients they have intolerances to (e.g. peanut allergies). Such systems could also prescribe tailored physical activity regimes based on Body Mass Index, calorie intake and expenditure patterns, general health conditions and other factors such as hip/knee joint issues and even pollen allergies (working out routes from the latest pollen forecasts).
Such smart "e-health" systems could have the potential to reduce the pressures on health services and help people to live healthier lives. But when would this technology become available and how much would it cost?
This will be a huge academic undertaking involving multiple research centers, universities and industry. Based on the development of other technologies of similar scale, it will likely require several years and millions of Euros of funding to complete an initial base version.
Even if this kind of smart e-health technology is developed, decisions would still ultimately lie in the hands of individual users. For many it might prove easier to shut down a device than to switch off our cravings for the last of the Christmas chocolates!
This news article was been developed from the paper "Towards an "Internet of Food": Food Ontologies for the Internet of Things" which was published in Volume 7, Issue 4 of the Future Internet journal.